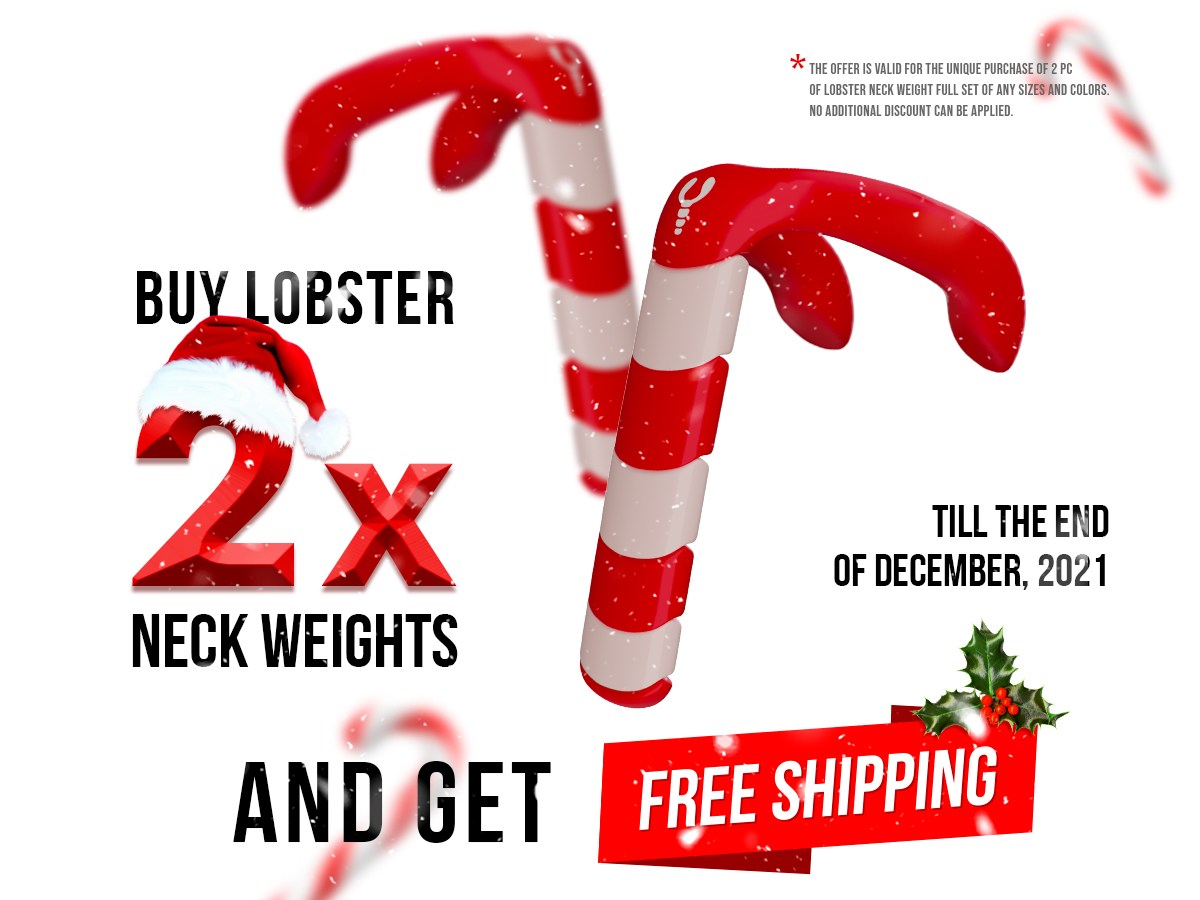 Dear freedivers, LOBSTER WEIGHT is wishing you and all those close to you even more well-being and happiness this Christmas, and hope for a world at peace. There's no better time than the holidays to remember how much we appreciate your attempts, results and personal records in freediving, in pool or open water events.
This year we decided to come closer to you and erase all boundaries. We did this so that you don't have to worry about the shipping costs for your best freediving gear - Lobster Neck Weight. Now you can take advantage of free shipping*, no matter what country you reside in.
Only now you have a chance to choose any two Lobster full sets, whether you buy them for yourself, your teammate or someone you really admire. And the shipping for this purchase will be automatically FREE when you reach the checkout page! What a great possibility, to make a double present for you and someone deserves!
Whatever is beautiful, whatever is meaningful, whatever brings joy, may it be with you this holiday season and throughout the coming year.
We wish you a Merry Christmas and a Happy New Year!

*The offer is valid until the end of December 2021 and is available for the purchase of 2 sets of Lobster Neck Weight in any size and color. No other discounts or promo-codes can be applicable to this order. EMS shipping method will be used to deliver orders during this promotional offer.