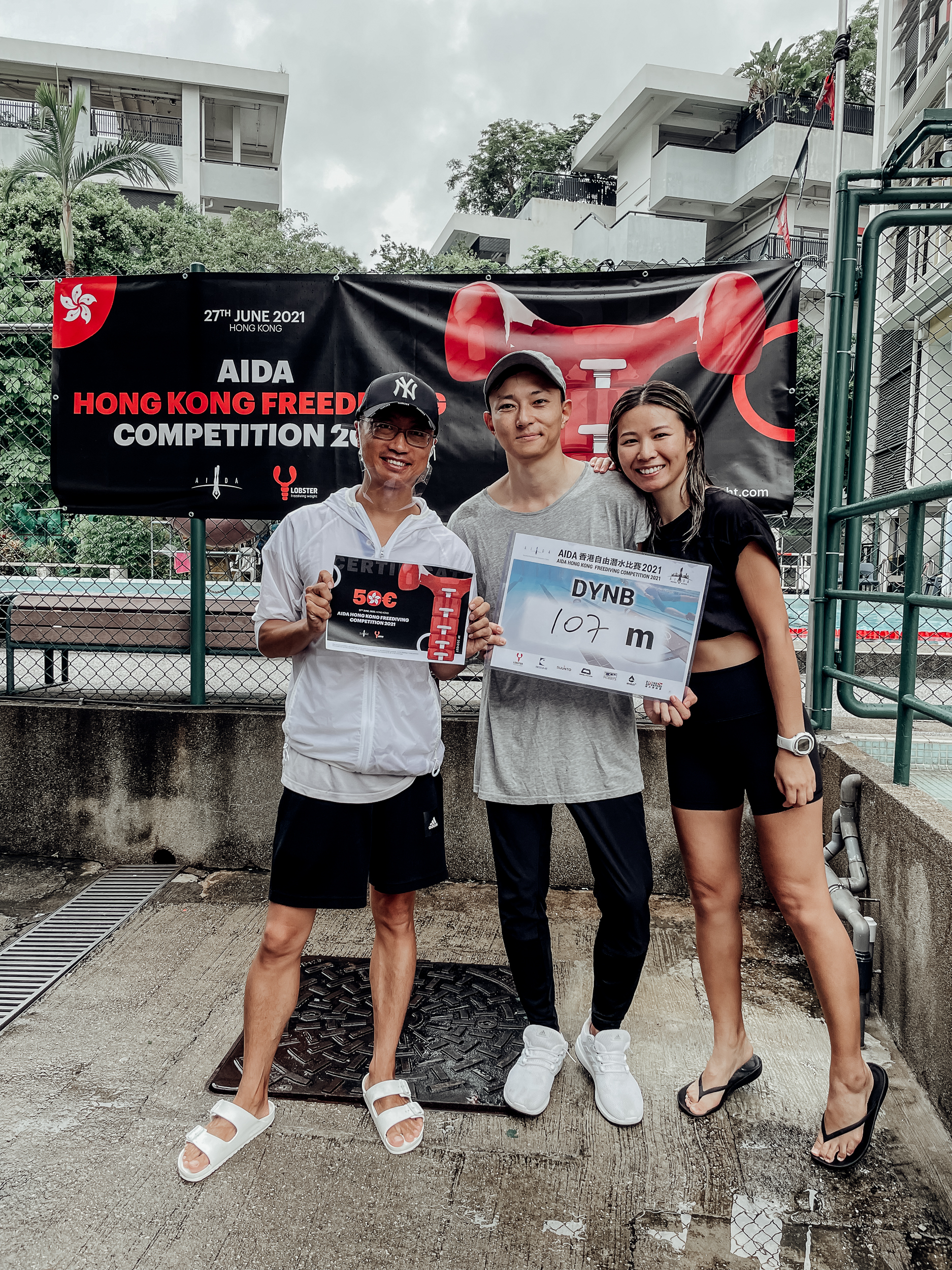 We're happy to announce that AIDA Hong Kong Freediving Competition 2021 was finished with a lot of smile and great performance at 27 June 2021.
Totally 26 athletes competed in three disciplines (STA, DYN,DYNB), there were 18 white cards, 1 yellow card and 7 red cards.
Half of them joined the freediving competition for the first time. They loved the atmosphere of competition as there were a lot of support provided by the teammates, coaches and friends, who came to the event as well. Although a heavy rain started in the beginning of the competition, it didn't hinder the athletes from reaching their goals.

Lobster Team was happy to sponsor the event and we're sure the freediving community will grow fast in Hong Kong.
We would like to render our congratulations to the winners of the competition. Besides, we render our congratulations the prizers who got Lobster Certificates: Wong Man Hei, Samantha Tong and Kenze Leung.
The main congratulation is rendered to Chris Cheung who was able to organize such an important event for the freediving community in Hong Kong despite the recent restriction in the country due to the Covid-19.
Good job, Chirs!