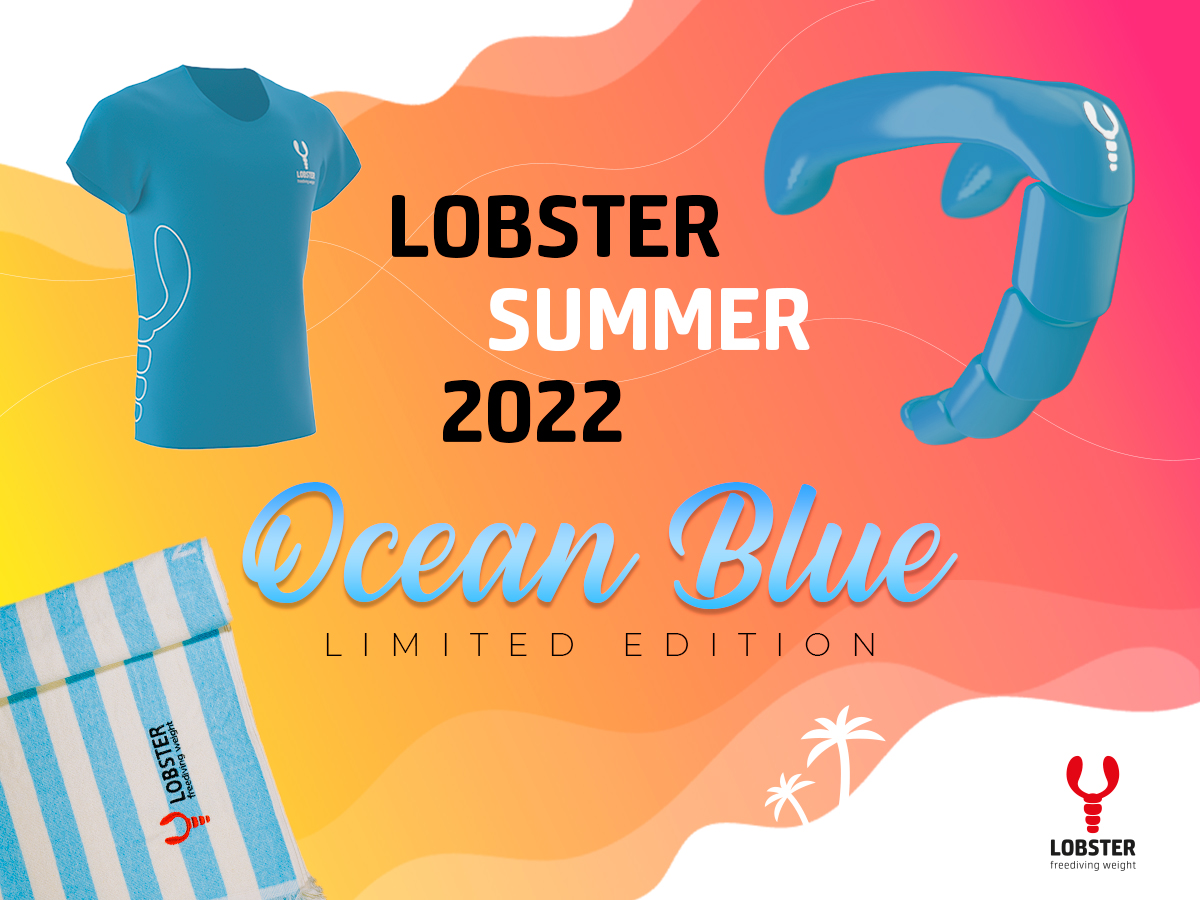 Summer always feels like a fresh start, when dreams become reality, when records are being broken, and when freediving flourishes like never before.
We know you like our new colors! This summer we prepared something very special for you. It is not only a NEW Ocean Blue color, but a SPECIAL SUMMER KIT of a Lobster Neck Weight full set, Recycled Capri Blue Towel and a Lobster branded T-shirt.
This is a Limited Edition seria that is available only till the end of August, 2022! It is incredible, but PRICE starts with 199€ ONLY.
Get yourself a best freediving neck weight system Lobster and a brand new t-shirt in new Ocean Blue color and an environmentally-friendly recycled towel. 
It's so easy to make yourself happier and get the Lobster Summer 22' Limited Edition:
enter the shop
choose the neck weight category
choose the size you need and then in the COLOR section find Ocean Blue LE
add it to your bag and proceed to checkout.
While receiving your order, our manager will contact you to specify the T-shirt size you want.
All in one, all fresh, just like summer, just like morning ocean breeze.
Feel the freshness and dive like no other with Lobster Weight!