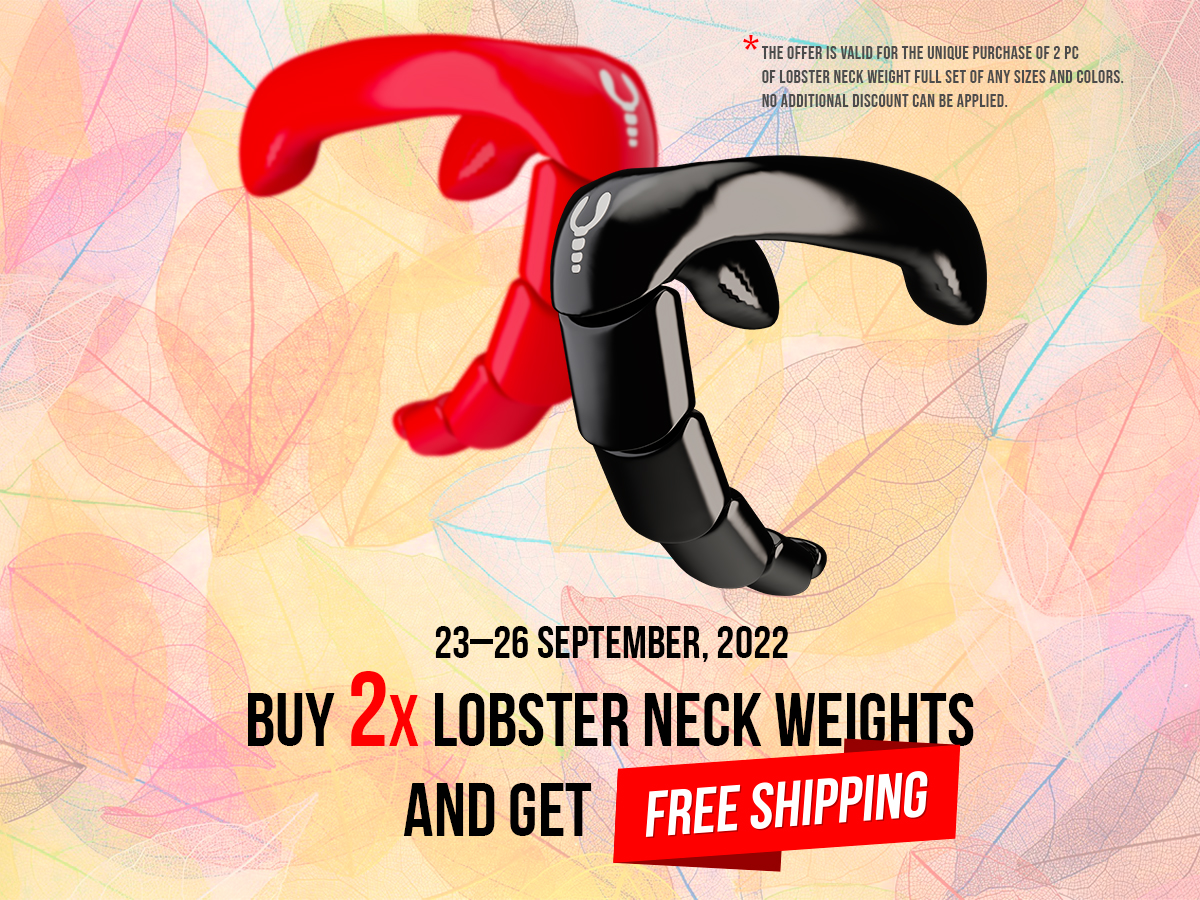 4 DAYS ONLY: Buy 2+ Lobster Weights and get FREE SHIPPING WORLDWIDE. The sale is available from 23rd of September to 26th of September .
Hurry up and get yourself the best freediving neck weight.
Freediving season is upon us, and we want to make sure that all of you beautiful daredevils are ready for it! 
That's why you get the free shipping option on 2+ Lobsters, to make sure you get one for yourself and one for your closest freediving buddy. 
Our company was always about togetherness, so let's conquer the world together.
It does not matter if you compete and have championships coming your way or you are at the beginning of your freediving journey, the conclusion is one: Lobster neck weight will push you to your best results, and that's a guarantee. 
It could be your first 50 meters, or it could be your first 300 meters, either way, Lobster will be there around your neck, making sure this experience is as pleasant as possible for you, it will help you concentrate on your dive and nothing more, it will clear your mind and break the barriers. 
Remember, you just have 4 days to get the FREE SHIPPING deal while purchasing 2 Lobster Weight Full Sets.
No promo codes are required, when you add 2 Lobsters to your basket, the shipping will automatically become free.
In case you need a fixed neck weight - the same offer is valid for purchasing 4+ Lobsters XS!
*No other discounts or promo codes can be applied to the order. EMS shipping method will be used to deliver orders during this promotional offer!