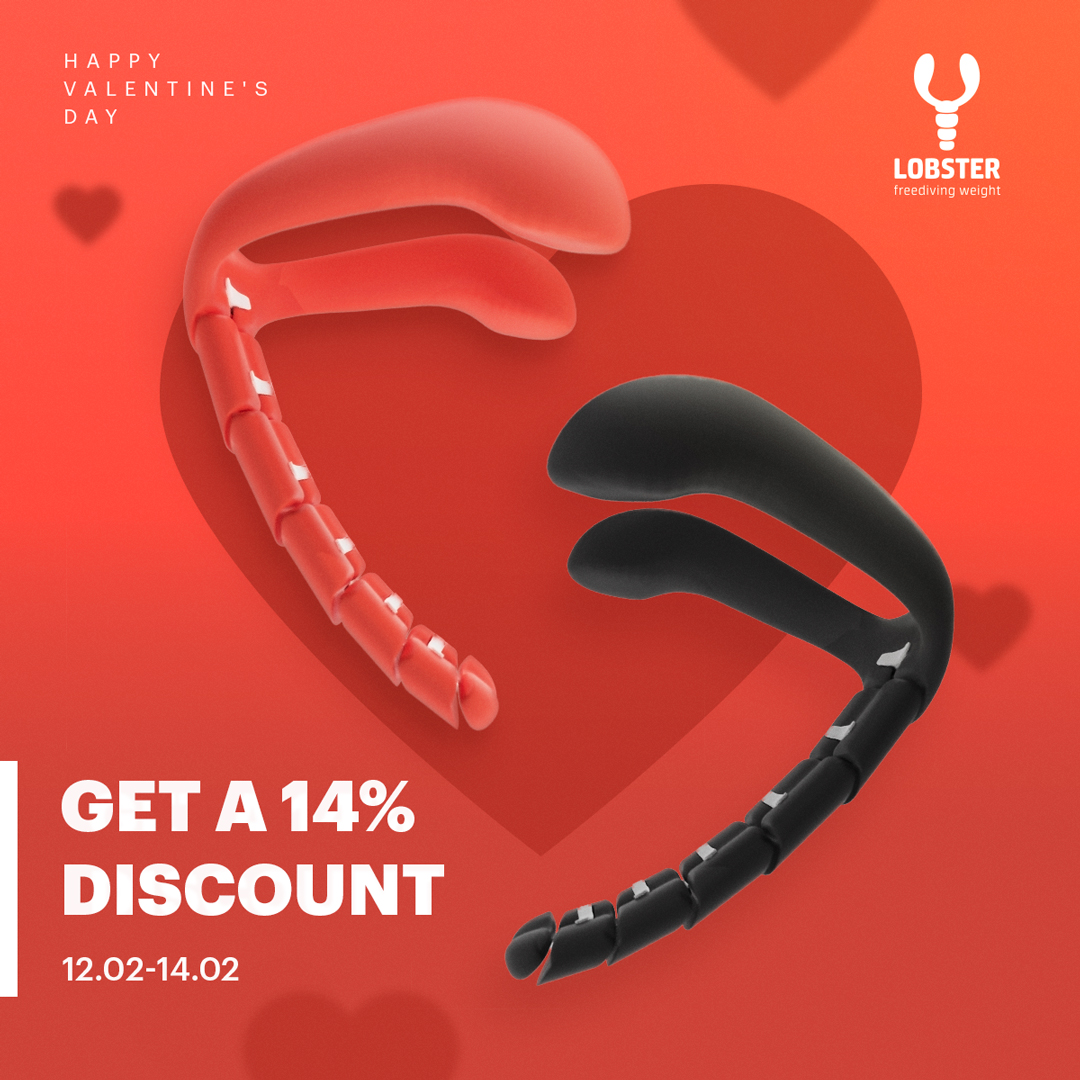 Few things can make you feel as free and united with the world around you as freediving.
This amazing emotions are so deep and pure as being in love!
And really, we are falling in love with freediving with every held breath and every longer dive.
There are many reasons why freediving is amazing:
- you can experience the ultimate feeling of freedom;
- master your body and mind;
- it helps finding harmony and tranquility;
- you manage stress and negativeness;
- increase fitness performances while diving longer and faster.
So, all these changes you as an athlete and as a developing person, that's for sure deserves respect and admiration.
And we are proud that Lobsterweight helpes you do what you really love better!

Get yourself a better half for freediving with a 14% discount* only on Valentine's Day using the promo code LOBLOVE.
Fall in love with freediving with Lobster.
*the promo code LOBLOVE is valid for website orders till February,14, 2021.