Boo!🎃🎃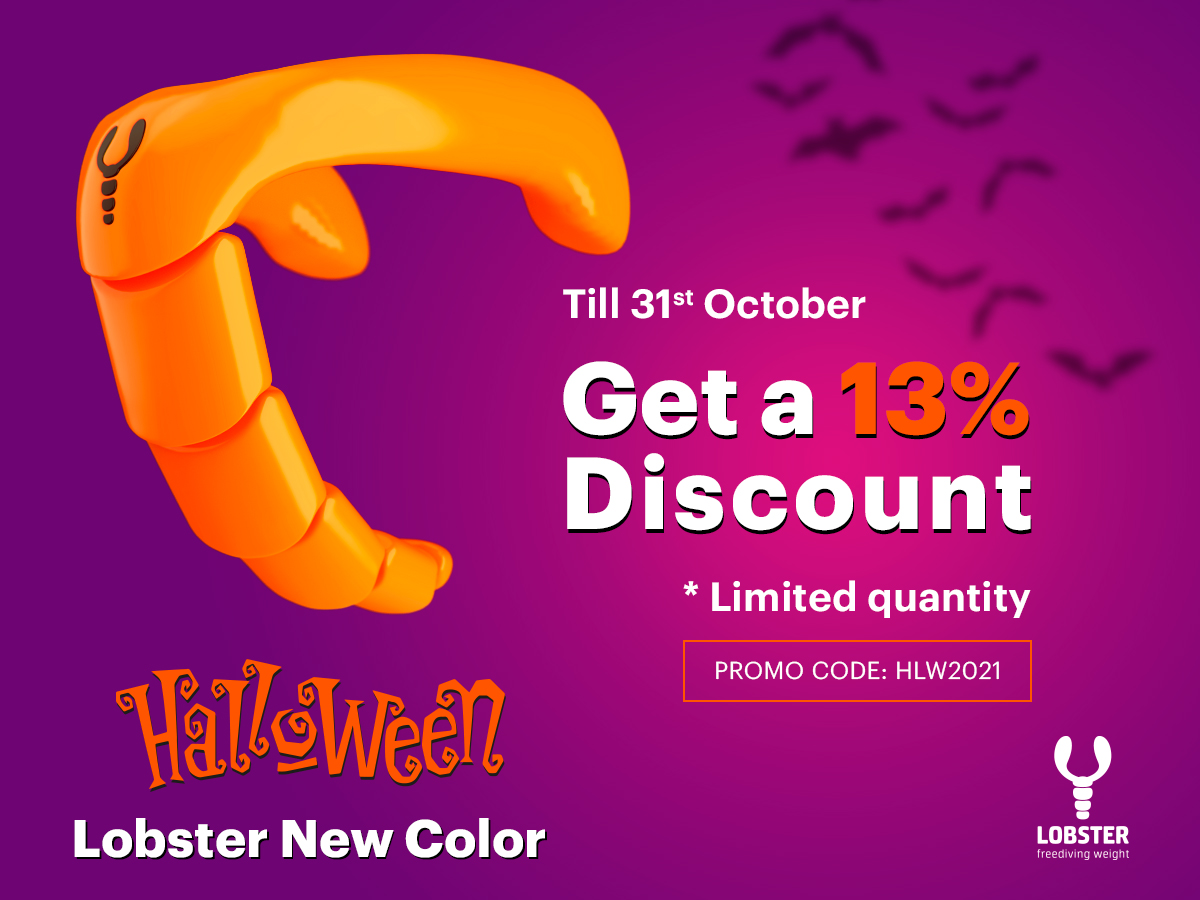 This Halloween has inspired us to create something special for freedivers, who love this holiday and want something terrrrriblly new!
We know you want to look stylish and get your best results in freediving with a super comfy adjustable neckweight!
And here comes our Lobster Neck Weight decorated with a new and intense PUMPKIN color! It is so easy to get it: enter the SHOP, choose size you need and find 'Halloween' in the variety of colors available.
And we are ready for your "trick or treat"!
Add PROMO code HLW2021 in your shopping cart and get a 10% discount, because great price is as good as a candy!
Celebrate this Halloween 💀 with a different and colorful mood of Lobster.
Hurry up, Halloween Lobster on the best price is available only now, and it disappears from the shop on All Saints' Eve..