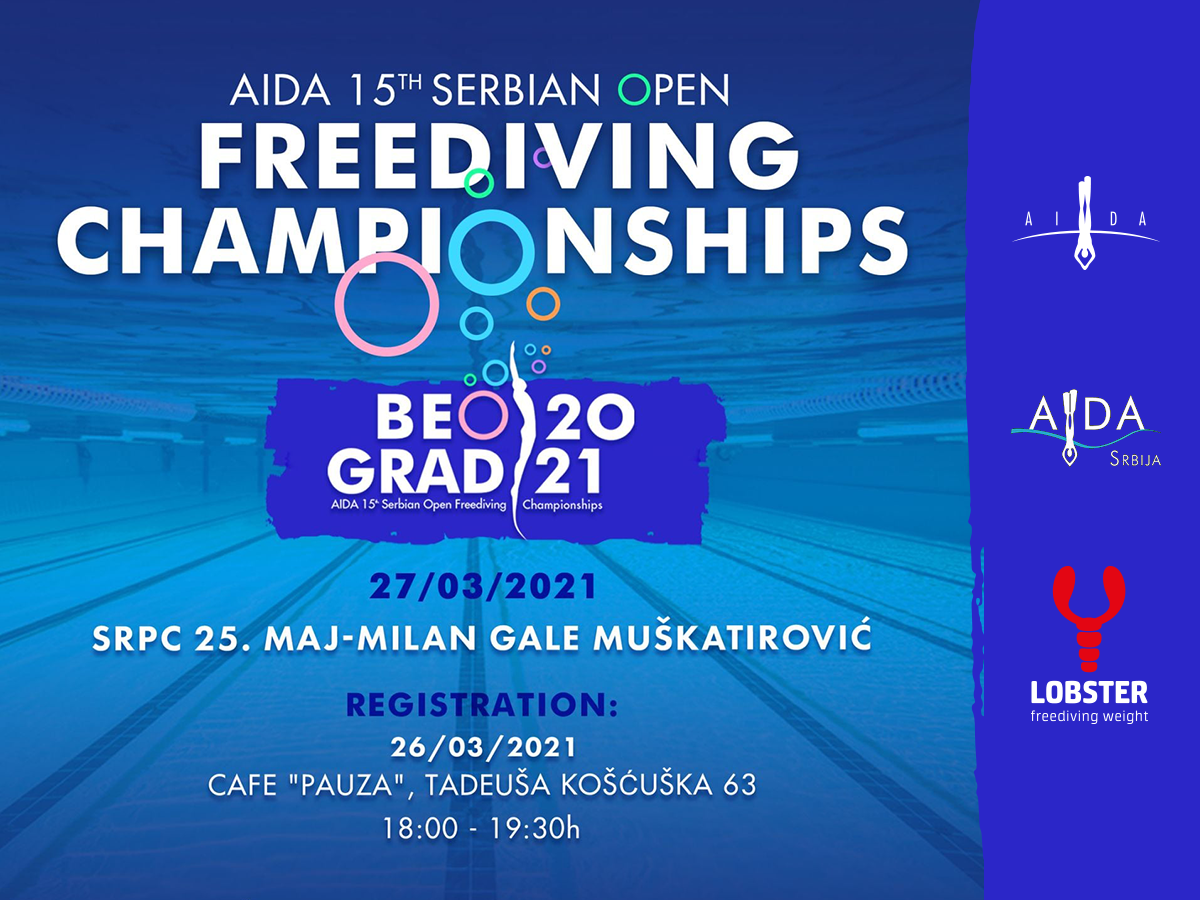 We are happy that Freediving events are ON despite the COVID and all the restrictions!
In 2020 it was a great event, where were competitive swims in the following disciplines DYN, DYNB, DNF and STA.
In total, there will be 43 athlets participating in the event!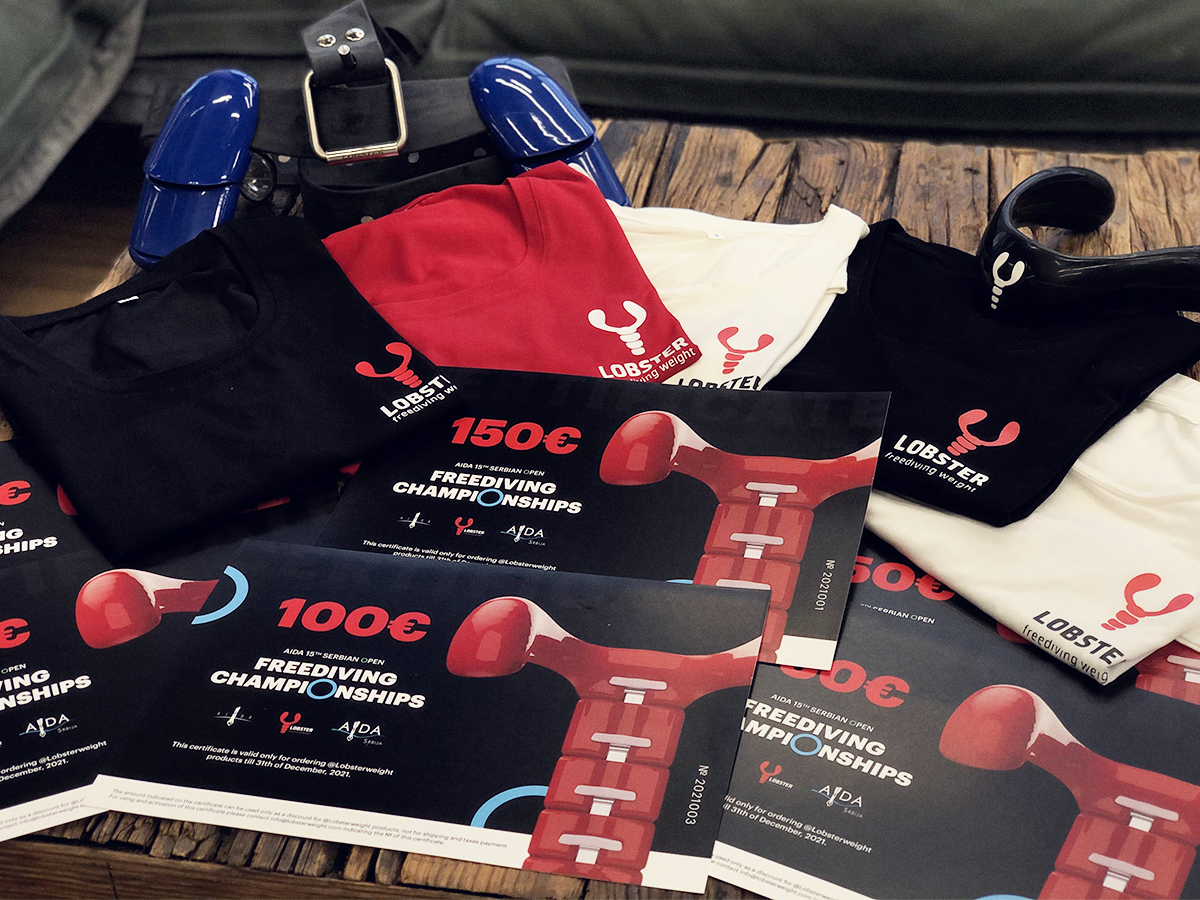 This year, we are happy that Lobsterweight is sponsoring AIDA 15th Serbian Open.
Thus, the athletes with the best performance in the disciplines will receive monetary certificates for the purchase of Lobster products and our branded T-shirts.
We missed the feeling of competition, new victories and records so much, so we cannot expect the day when the sport life gets back 
the sport's life gets back with a new force and without any barriers.