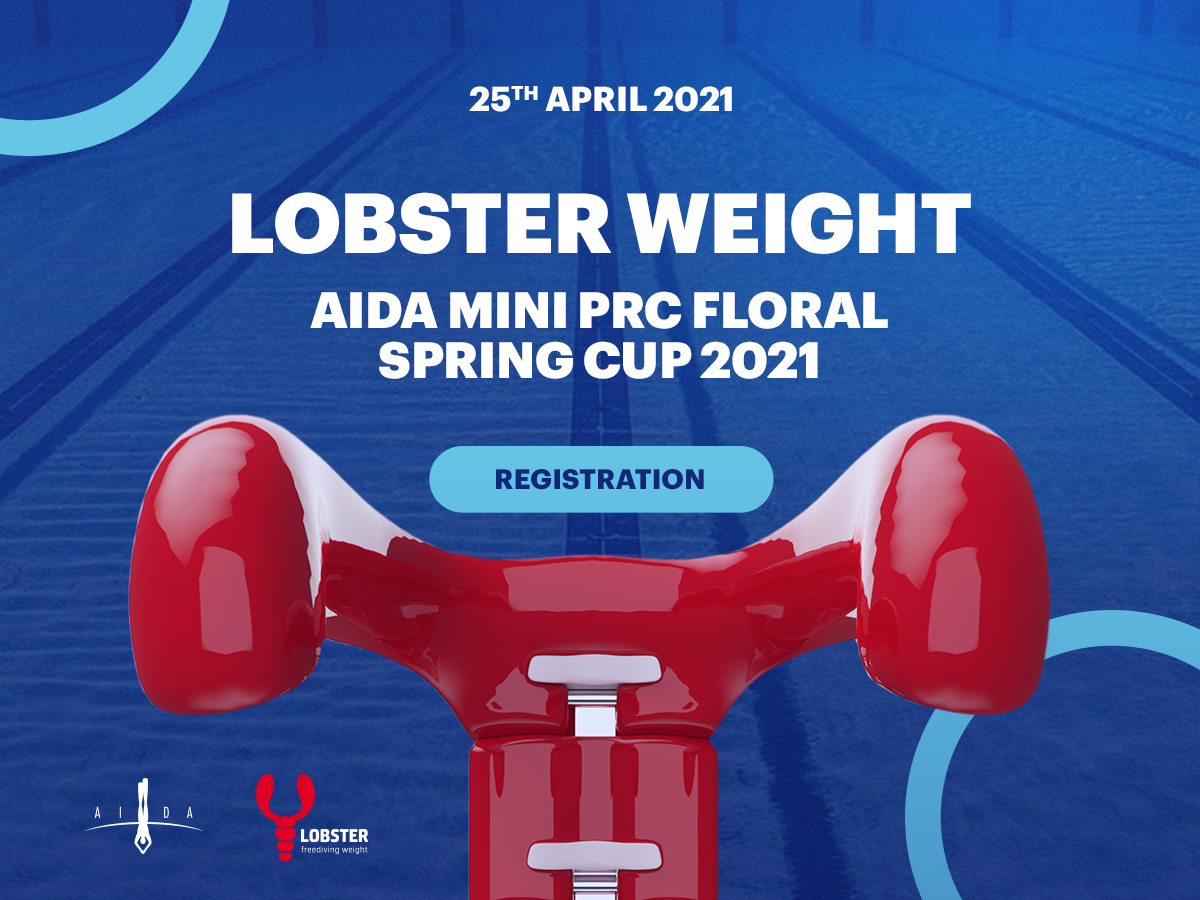 We are glad to announce that Lobster Freediving Weight System will sponsor AIDA mini PRC Floral Spring Cup 2021 which will be held on April 24-25, in Taichung City, which is Taiwan's second largest city.
"Mini PRC" is one of the series of PRC (Pacific Rim Cup) competitions. Participants will accumulate points in the competition to participate in PRC 2022 which will be held in Autumn.
Although this is not a big competition, the expected number of participants is 105, who will compete to set a record in the following disciplines: DNF DYN DYNB. 
AIDA mini PRC Floral Spring Cup 2021 will bring together many freediving enthusiasts: from the newcomers, who joined freediving world just a half year ago, to national record holders in Taiwan.
The event is organized by Ms. Ocean, a freediving website based in Taiwan and the responsible for the organization is our friend Mr. Wenyen Wang, a professional photographer and freediver, and due to his love to both freediving and photography he is also a chief editor of Ms.Ocean! 
Ms.Ocean has launched their activity 3 years ago and during this time they have organized many freediving competitions of different levels: from competitions with only 12 participants to more than 100 participants. 
Looking forward to AIDA mini PRC Floral Spring Cup 2021. Despite of the records which are going to be set, the event will provide participants and all freediving lovers a lot of joy and good mood!