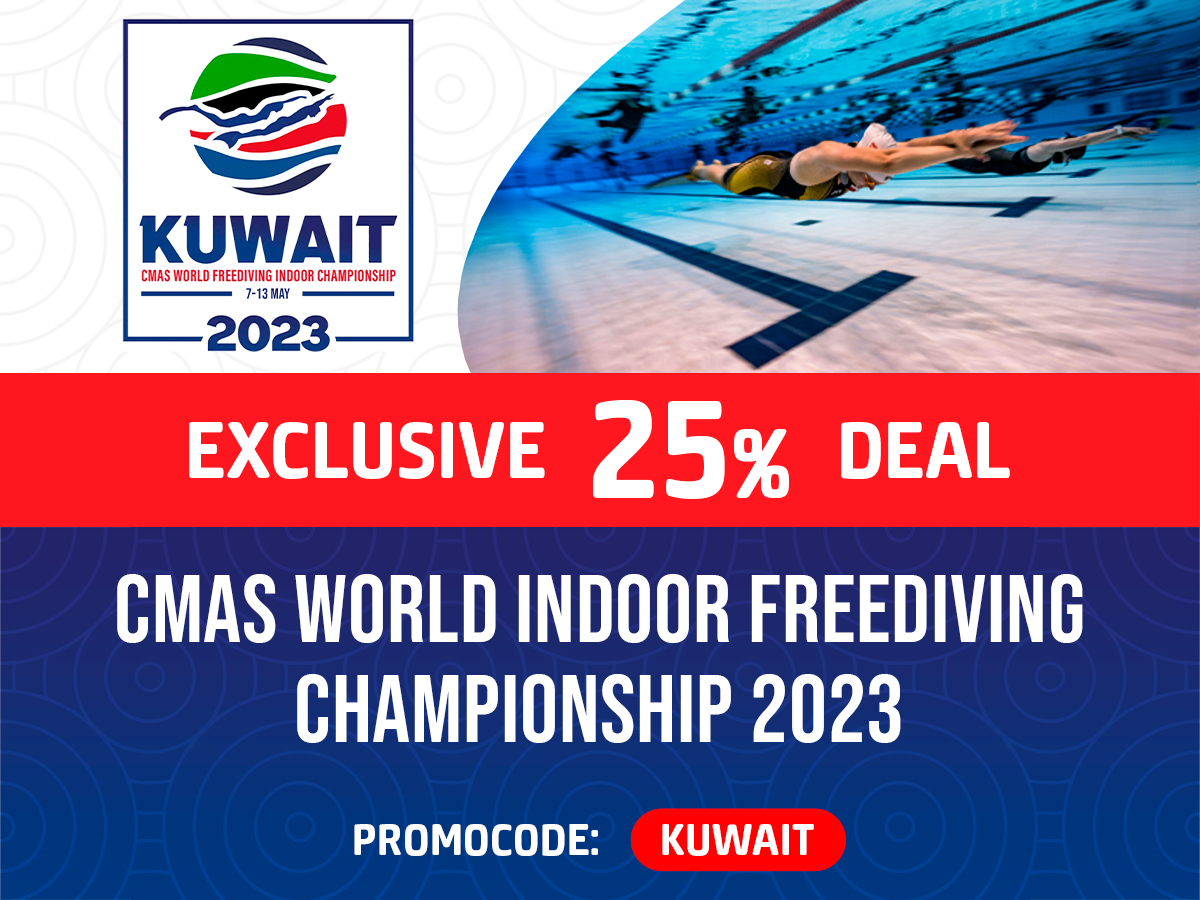 Exciting news, as the 2023 CMAS World Freediving Indoor Championship began yesterday in Kuwait!
GET A 20% DISCOUNT on all Lobster Weight orders for the duration of the tournament and beyond. Starting today until May 15th, use the PROMO CODE: KUWAIT and secure yourself the biggest discount of the year. 
Organized by the Kuwait Diving & Lifesaving Club (KDLC) the World Freediving Indoor Championship 2023  is staged with the supervision of CMAS in Kuwait, in the ALNASR Sporting Club – Swimming Pool Complex, from 7th to 13th May. The competition will be held in a 50 meters pool, in a huge venue, offering the athletes the highest professional requirements to compete at the best level. 
The Championship is comprised of seven disciplines: Dynamic (DYN), Dynamic with Bi-Fins (DYNBF), Dynamic without Fins (DNF), Static (STA), Speed 2x50m, Speed 4x50m, and Speed 8×50m. 
The competition is open to athletes aged 15 and belonging to National Teams fully complying with the provisions of CMAS Regulations, these Special Rules, and the Safety Requirements established by the Organizers.
Athletes from 15 to 17 years old participate in the junior category. The senior category corresponds to ages 18 to 49. Athletes who are at least 50 years old belong to the master's group. 
The Prize-giving ceremony will be held in the "AlNasr Sporting Club" Swimming Pool Complex at the conclusion of each day's competition session.
Lobster Weight wishes all the best to all the personnel involved in the event.