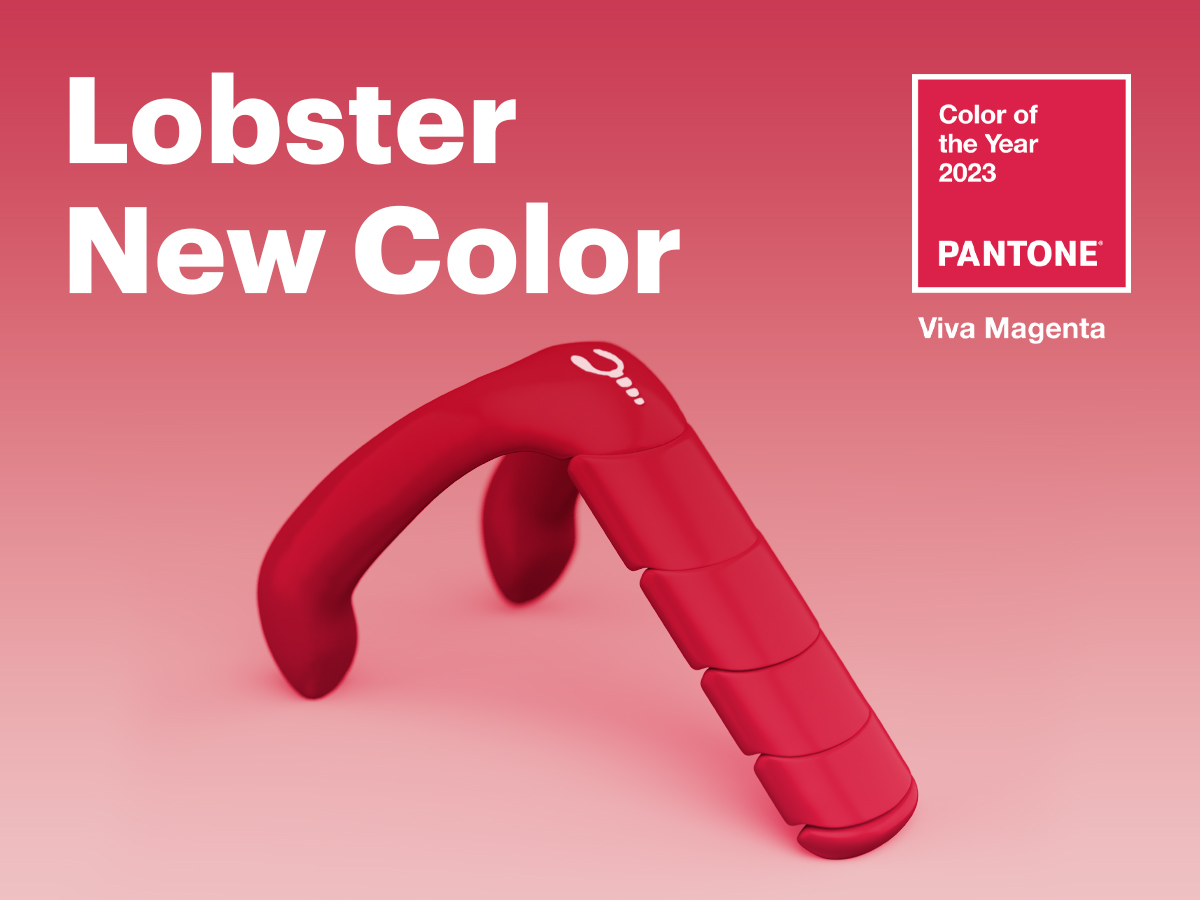 We've got something brand-new: We're so excited to introduce you to our newest color, Viva Magenta—the Pantone color of the year for 2023. 
Calling all freedivers! Get ready to make a splash this summer with the hottest color of the year. Lobster Weight proudly presents the newest addition to our impressive colorways collection: Viva Magenta, the Pantone color of 2023. With its vibrant and energetic hues, Viva Magenta is set to be the ultimate hit among freedivers seeking style, functionality, and a touch of elegance in their diving gear. It's time to dive in and explore the irresistible allure of Viva Magenta!
NOW AVAILABLE FOR PURCHASE!
The color of the year is powerful and empowering. It is an animated red that revels in pure joy, encouraging experimentation and self-expression without restraint, an electrifying, and boundless shade that is manifesting as a stand-out statement. Viva Magenta welcomes anyone and everyone with the same verve for life and a rebellious spirit. This color represents everything Lobster Weight stands for and everything Freediving wants to stand for, acceptance, love, and empowerment, breaking all the boundaries down.
Lobster Weight has earned a reputation for producing top-notch neck weights that allows you to increase your dive span by at least 20% and now it's even better, with the brand-new addition to our collection. 
Crafted with meticulous attention to detail, these weights are not only aesthetically pleasing but also built to last. The vibrant color is integrated directly into the weights, ensuring that it won't fade or lose its brilliance over time. Experience the perfect balance between functionality and style with Viva Magenta.
Viva Magenta complements a wide range of diving gear and attire. Its vibrant tones effortlessly blend with both bright and neutral colors, making it a versatile choice for any freediving ensemble. Whether you prefer sleek wetsuits or vibrant rash guards, Viva Magenta will add a pop of color that elevates your style both above and below the water's surface.
We've been working hard since 2015 to make sure that every freediver has access to high-quality gear at an affordable price. And now we're taking another step forward by expanding our product line with this exciting new color option. Be sure to check our
SHOP
, where you can purchase Lobster Weight in Viva Magenta today!