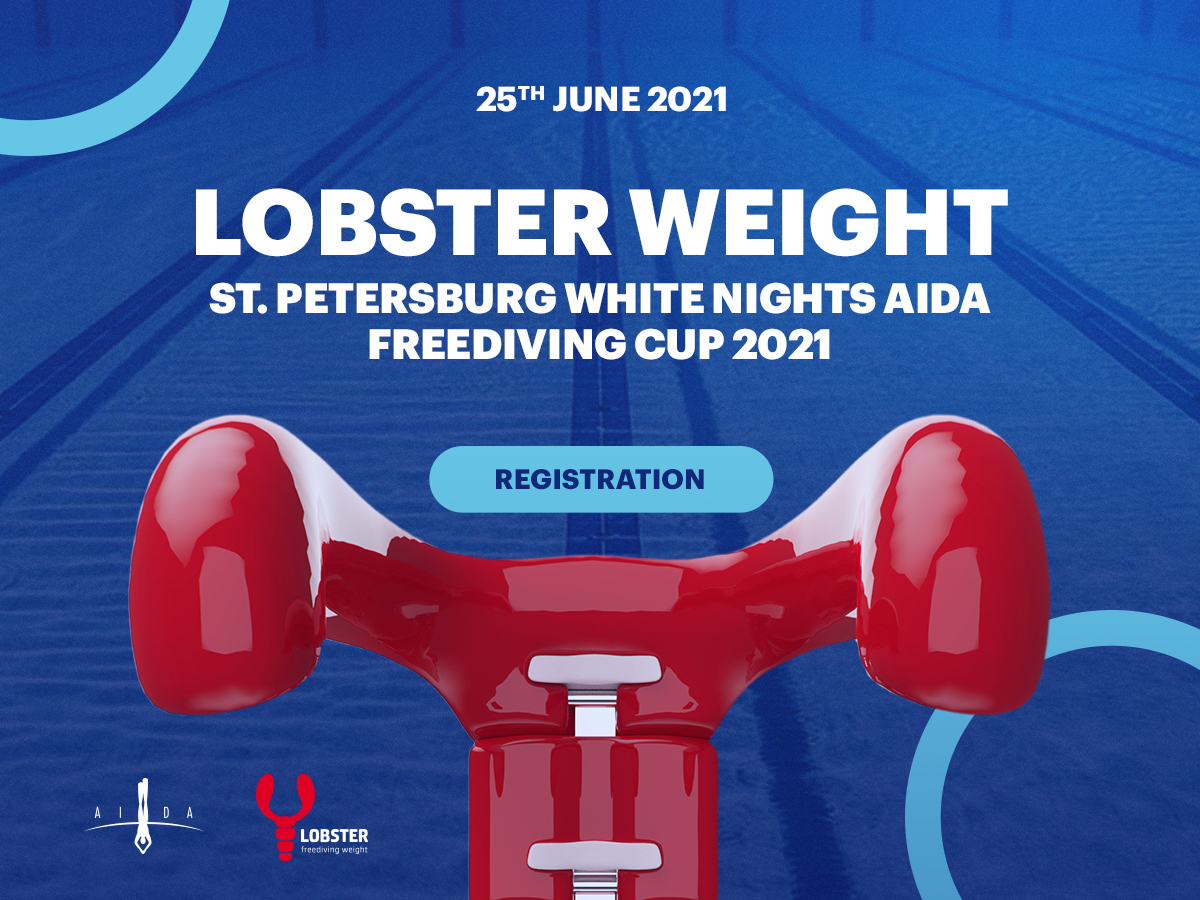 Lobster Neck Weight continues his sponsorship trip and this time we sponsor The seventh St. Petersburg AIDA Freediving Cup 2021.
Today, beginners have an excellent opportunity to try themselves  in competitive freediving and professional freedivers can set their improved results.
Competition is organized by the St. Petersburg Feediving Cup  team and namely by our friends Dmitry Mazepin, Alexander Vinogradov and it will take place in a pool at 16 k6 Novoizamaylovsky prospect. 
The results of the athletes registered with AIDA will be included in the international ranking. An athlete can start in three pool disciplines to choose from (STA, DNF, DYN and DYNb). 
The competition will be judged by AIDA judges, our experienced people will ensure safety and doctors will be on duty in the pool. 
Guys, wish you good luck! The best of you will get certificates from Lobster Weight.