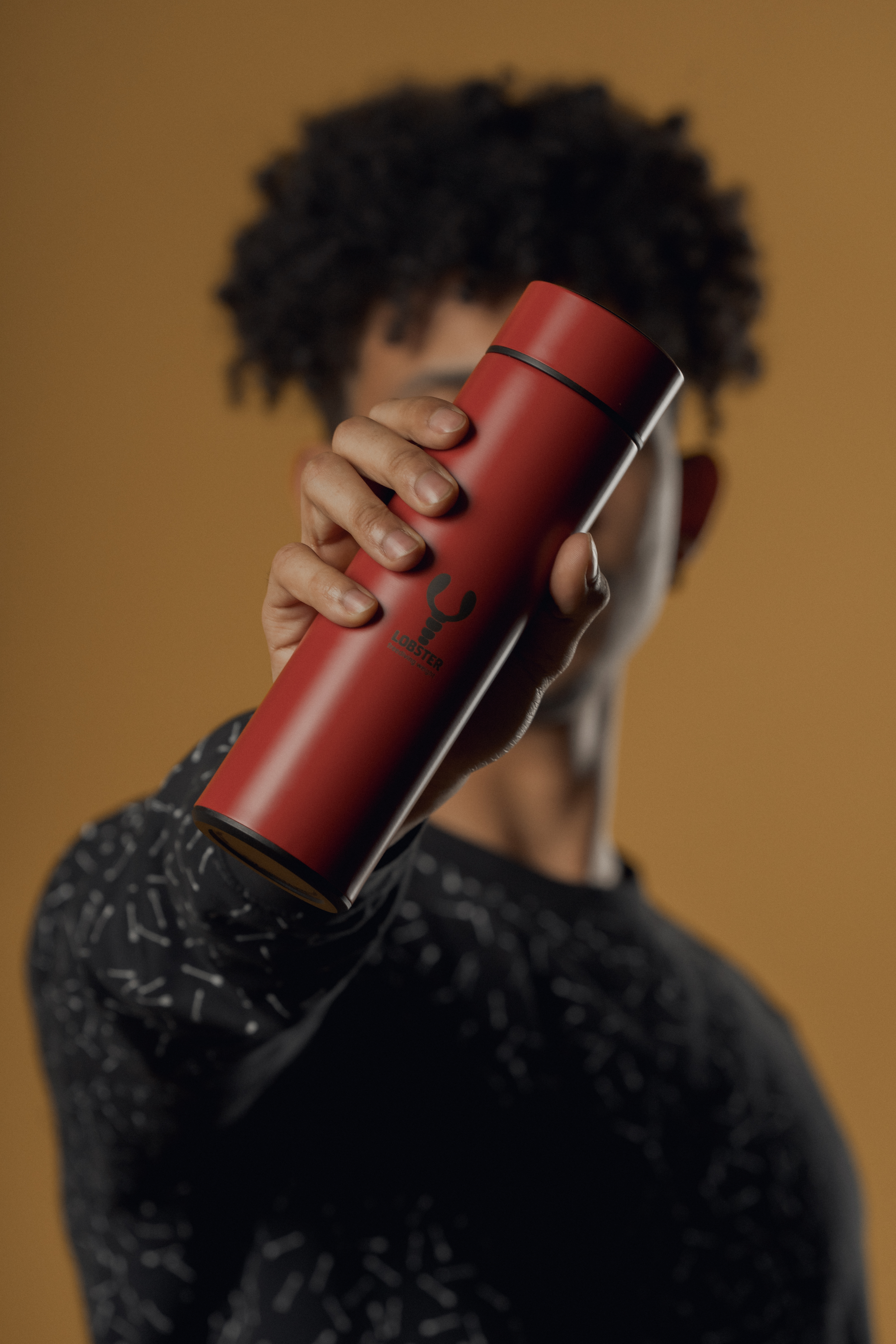 You may be surrounded by water while diving, but do remember to drink it as well. Quench your thirst and replenish your water balance with our new accessory - Lobster Thermos.
You know it better than anyone - our state of mind and body directly depends on the balance of the foods we eat and, most importantly, on the optimal water intake throughout the day.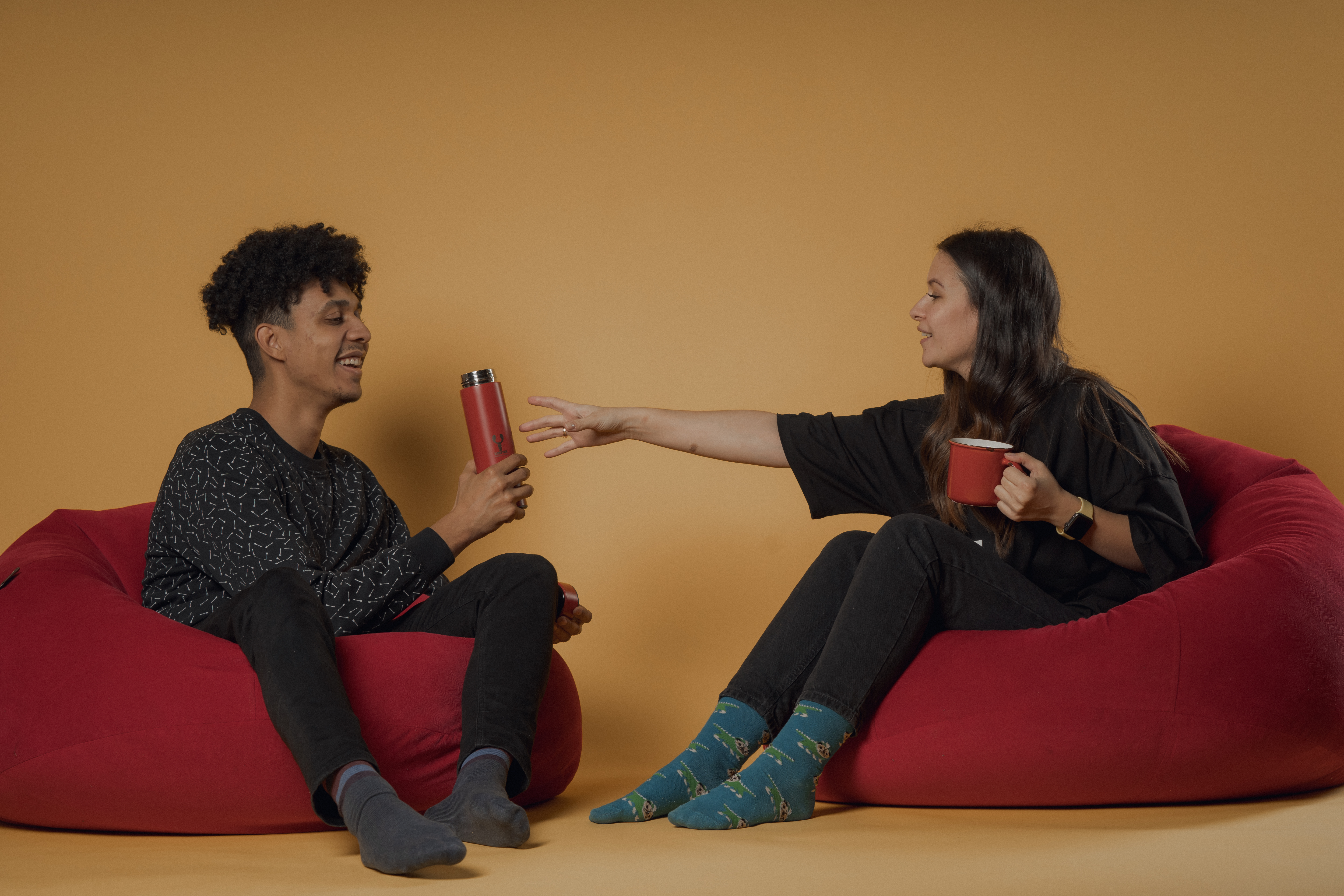 Here is a sleek, super light way to maintain adequate hydration during the upcoming frigid winter days. Our stainless-steel Lobster Thermos keeps your drinks warm for hours, when you're out there practicing. It is a fantastic reminder to drink enough during the day as it keeps your tea, coffee or herbal infusion warm for 12 hours.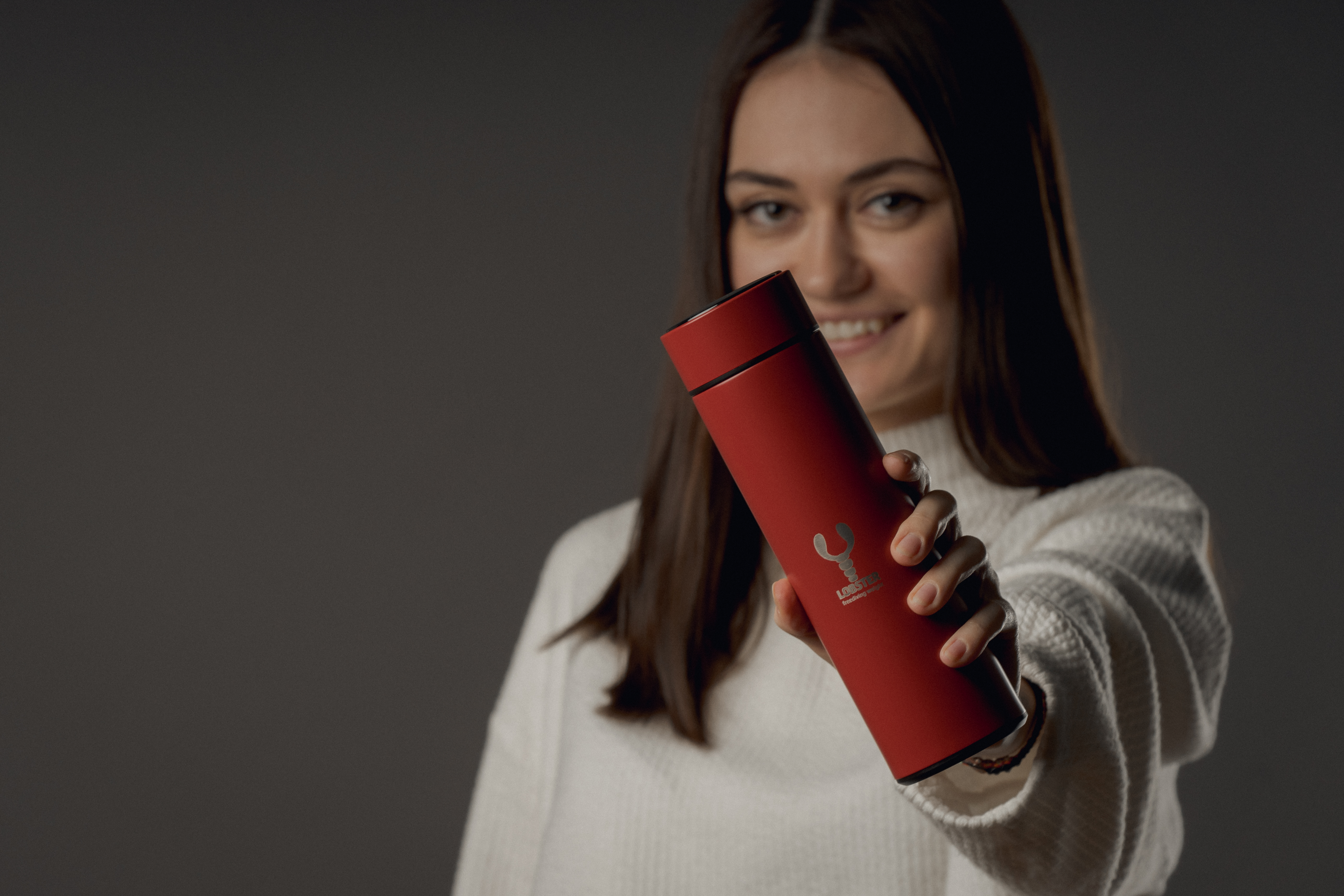 It has a waterproof LED display that can be completely submerged in water so you can always detect the temperature of your drink. You can also use it in warm weather, as it maintains the cold temperature too.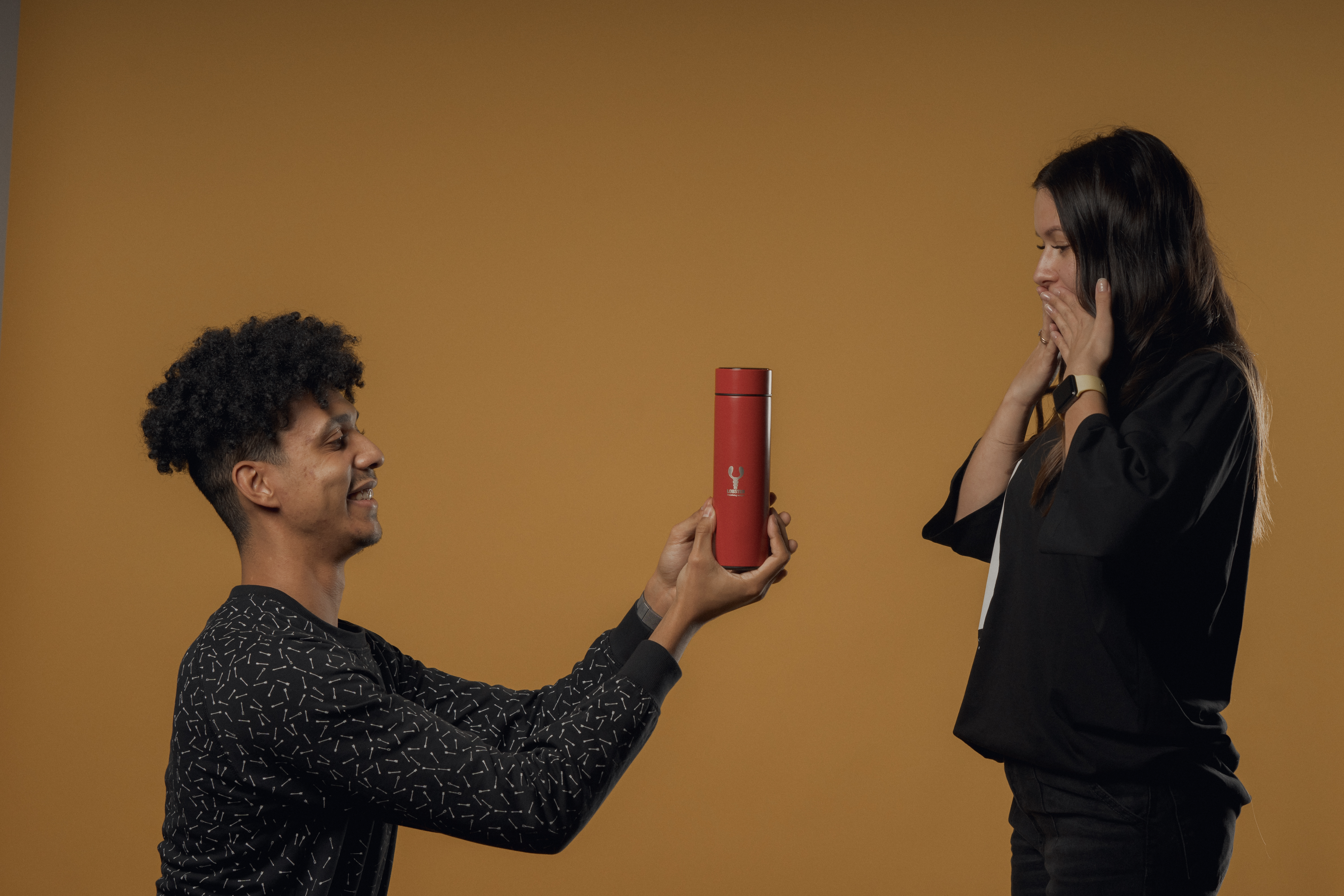 Lobster Thermos is an ideal choice for people on the go, always at hand when traveling, perfectly fitting in the car, in your sports bag, during workouts and yoga classes. 
✅ Smart LED active temperature display indicator;  
✅ Includes removable tea filter;
✅ Made of stainless steel (shock resistant);
✅ Keeps the drink hot for 12 hours;
✅ Volume: 500 ml;
✅ Size: height 22 cm, diameter 7 cm.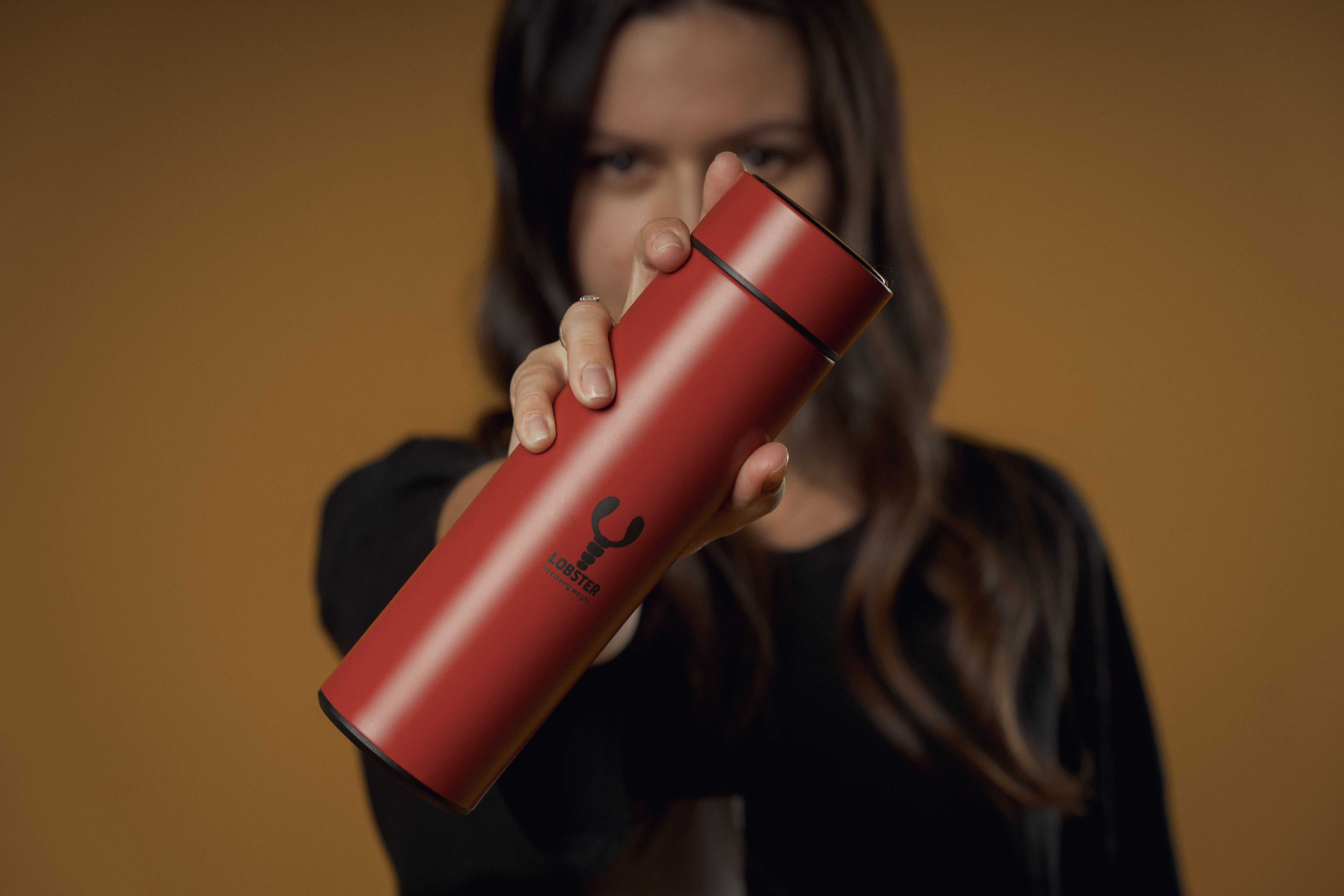 Stay hydrated, it's so good for you 😊 Shop here our Lobster Thermos to maintain your optimal water balance while traveling, or choose it as a trendy holiday gift for family or friends.