Summer ends with LOBSTER FLASH SALES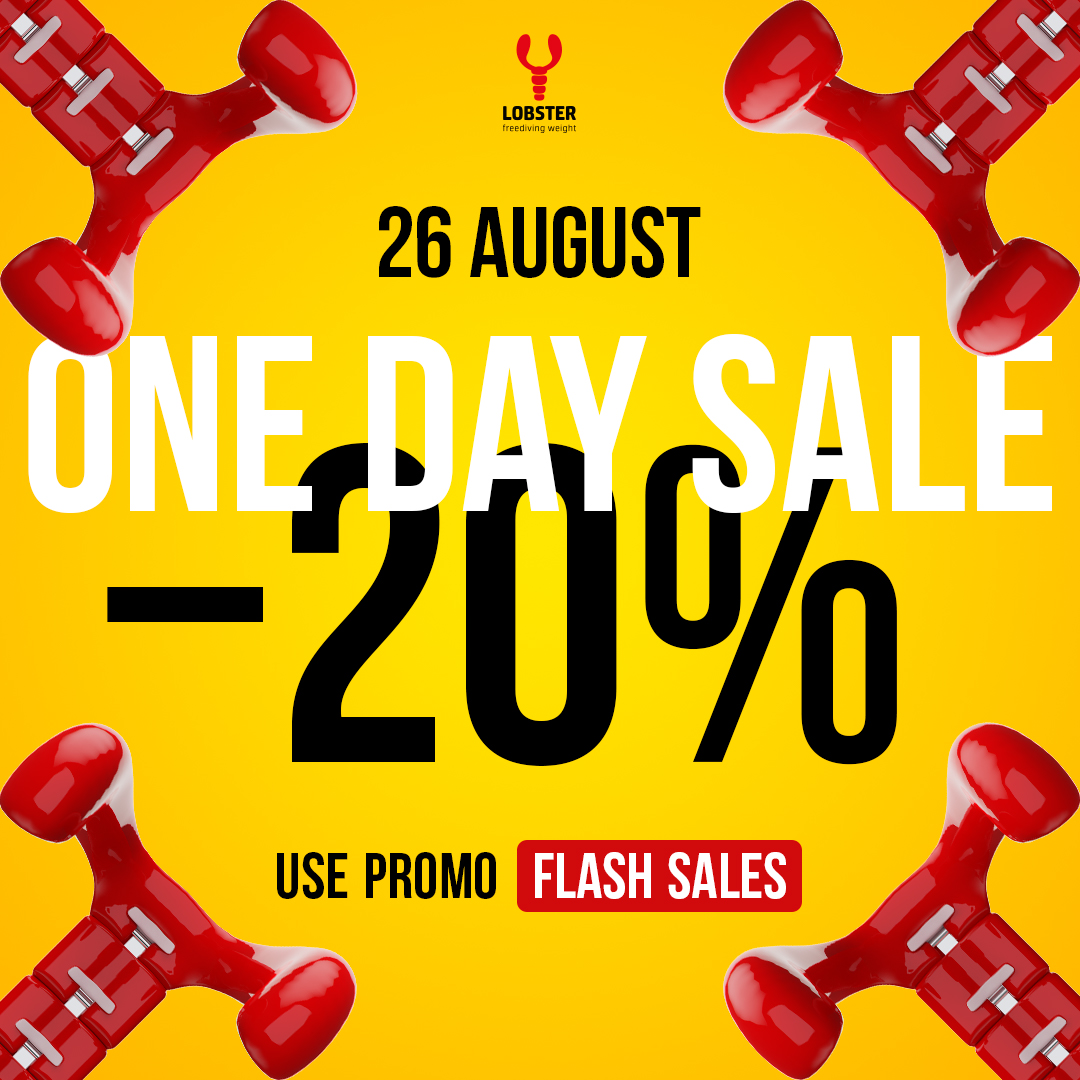 We know that you are waiting for our Black Friday deal! But November is so far away and you want to be prepared for your pool trainings season in time with a best freediving neck weight on a super price! 
So we did it for you! Only ONE DAY to buy any Lobster product on a best price is August, 26! 
And nothing that summer ends if it comes to an end with such good news!
Don't miss out the excellent opportunity to get yourself, your friends or teammate an excellent weight system with a super discount.
CHOOSE your Lobster HERE and be ready for our SUPER DEAL!