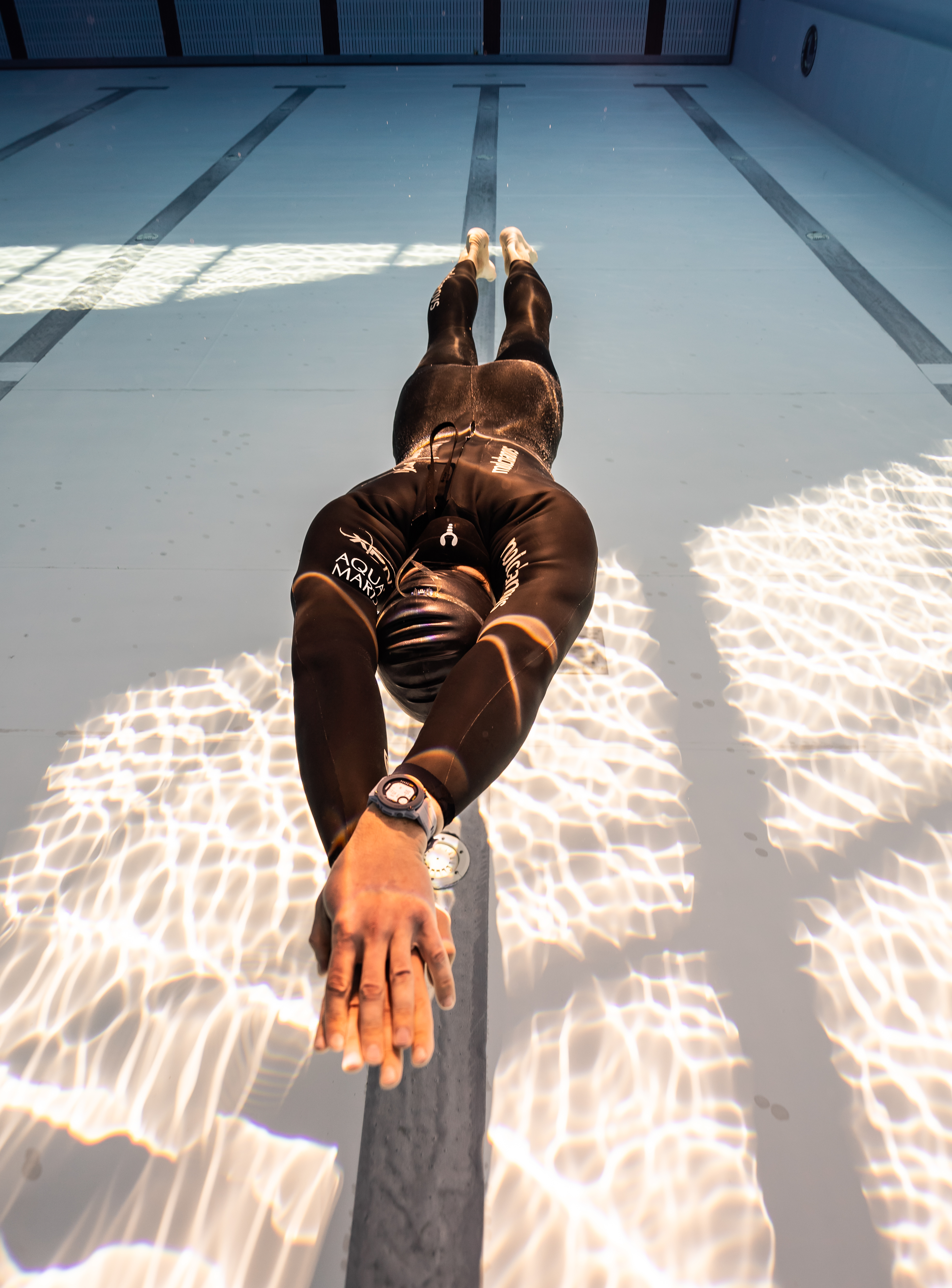 Freediving means people! Meet LOBSTER AMBASSADORS Vitomir Maricic. 
He is the big fish in a small pond, he is the myth, and already the legend in the freediving world. We love him as he is, and we want you to fall in love with him as well. This man helped bring LobsterWeight to a wider audience, he contributed to the success of our brand until this point, and this is just the beginning.  
He is an outspoken leader that has a clear direction to make the freediving industry as big as possible, he is the man with a plan.
Below you can get to know a little bit more about Vitomir Maricic, get in the head of one of the best freedivers the world has ever seen!
Enjoy!

How did you get into freediving?
I got into competitive diving by chance actually even though I was always interested in freediving as a child, I took it a bit more seriously after my circus injury and tried some ice records. I realized I am still good with this, and that I still enjoy it. Since my climbing career was under a question mark after the injury, freediving seemed like a cool way to continue with the sport.   
Describe a funny or an extraordinary case in your practice?|
I had many interesting moments in my career, it would be hard to count them all. One that comes to my mind often is me falling asleep or having a packing BO during a slow crawl and waking up after some time and trying to remember how come I'm sleeping on the tiles underwater.  It's also a good reminder to always have safety in training.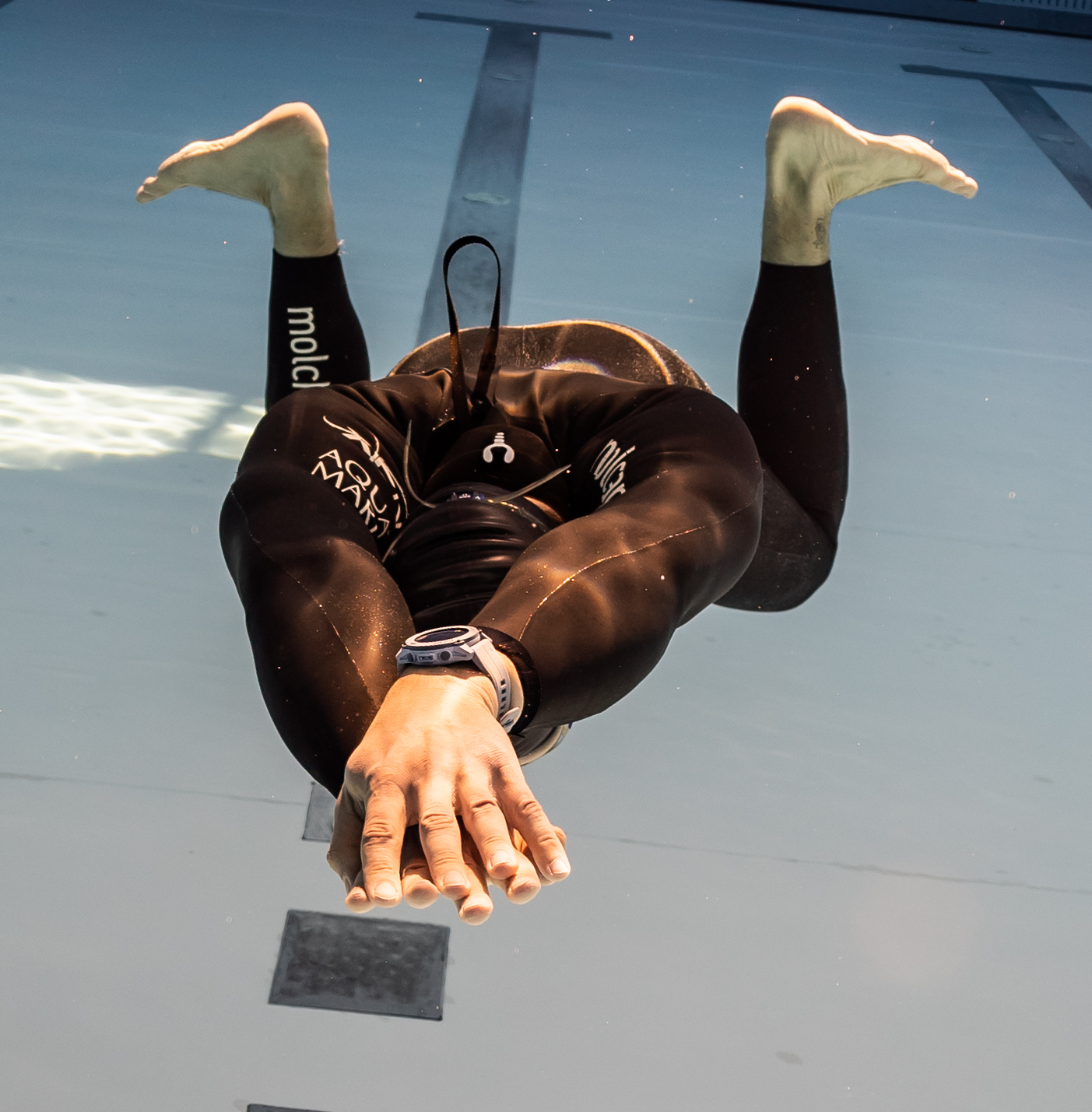 Who inspired you to do freediving?
I was always attracted by the sea and diving. In my youth watching movies and listening to the news with Umberto making his NL dives, made me start to dream about being a professional freediver, but it seemed so distant, like being an astronaut. I was diving a lot as a kid but mostly for fun and shells. I realized it was not developing and I can't really get anybody to join me, so I stopped. Long after talking with Lidija Lijic on a completely unrelated topic, I realized freediving is now much more developed and I got interested. At that time she motivated me to push and continue and gave me the first advice and idea on this journey. 
What or who motivates you to self-develop in freediving?
My training team is my main motivation. I help them get better and with them, I get better myself. Another component is making better education materials and exploring this from a scientific point of view through research.  

What records do you hold?
I made Worlds Record in DNF and DYB several times. I also have many depth national records, my favorite would probably be 77 CNF NR, 101 CWB NR, and 81 CNF World gold medal. In the pool, my DNF 240 NR is a dive I consider quite good, although I see much points for improvement. By the way, my DYB 254 World gold medal was a good dive even though I was not in an optimal shape.

DYNBF 264
DNF 240
STA 8:52
CWTBF -101
CWT -101
FIM -101
CNF -81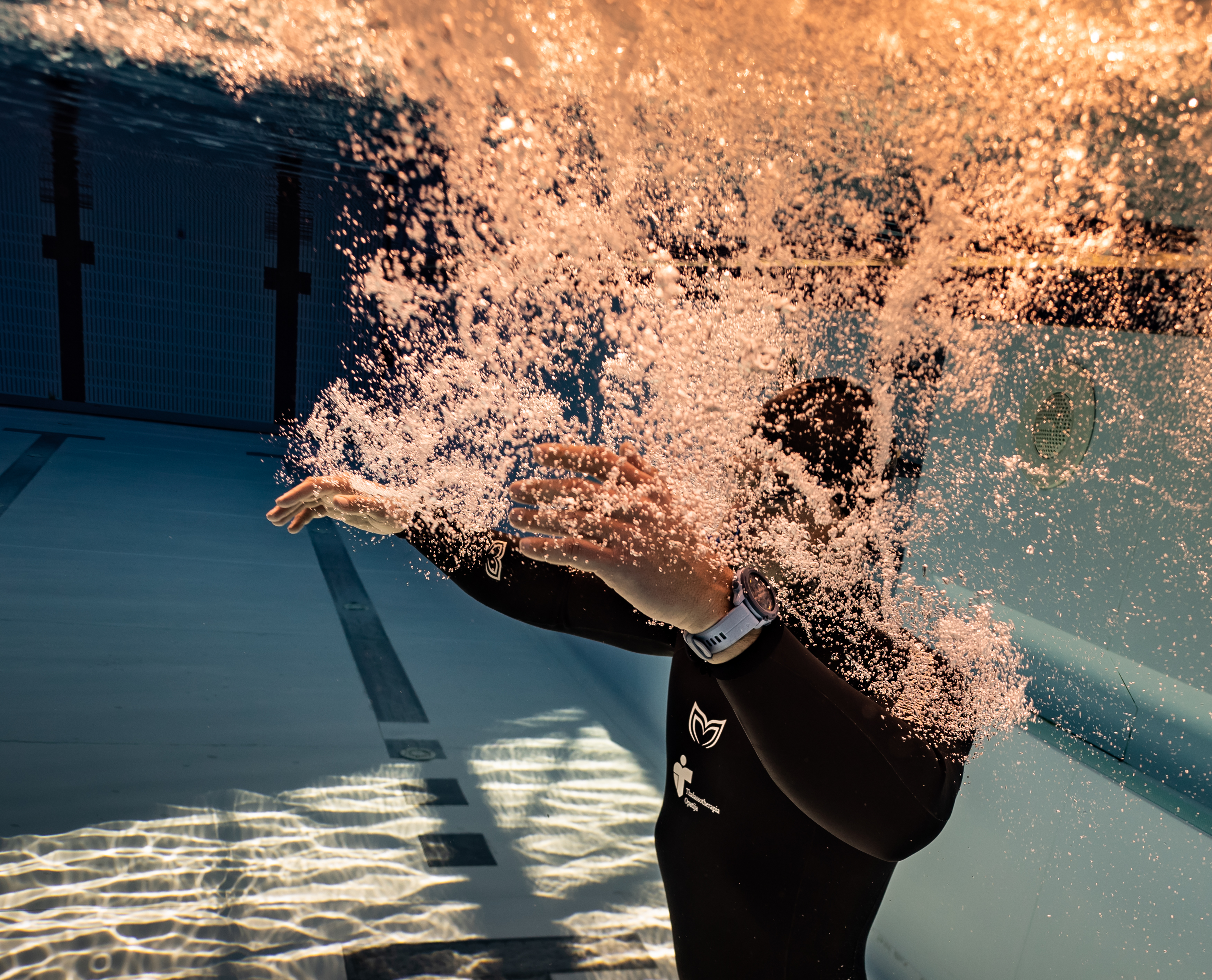 During my diving career, I had many achievements, and not all of them related to sports performance. For example, publishing articles, I consider an important achievement as well or just getting proof of some diving-related issue through research. I am also happy to be on the Molchanovs education team where we make great progress and achievement by providing the best courses in freediving. Being a board member and trainer developer is for me an important achievement. As AIDA Croatia president I am proud we managed to create a stable competitive season with many pool and depth events, bringing top quality and top athletes with WRs but also being open to novice divers. The total development of the movement has gone up with a strong national team and strong plans for the future. In sport, I managed to have several official and unofficial WR performances and to take the title of the pool and depth world champion in the same year, which I consider a special achievement. 
Lobster definitely made my trainings easier because it was far more practical and comfortable to balance myself and to enjoy my training time. All my pool WRs are done with a Lobster set so I can say it was a part of my success and journey. Apart from that, having a partner and someone who appreciates you and has trust in you is also important, especially when things are not going great. The Lobster team is a young team full of energy and eager to learn more and make even better products having them on my side and as my support is also something that makes me move forward.