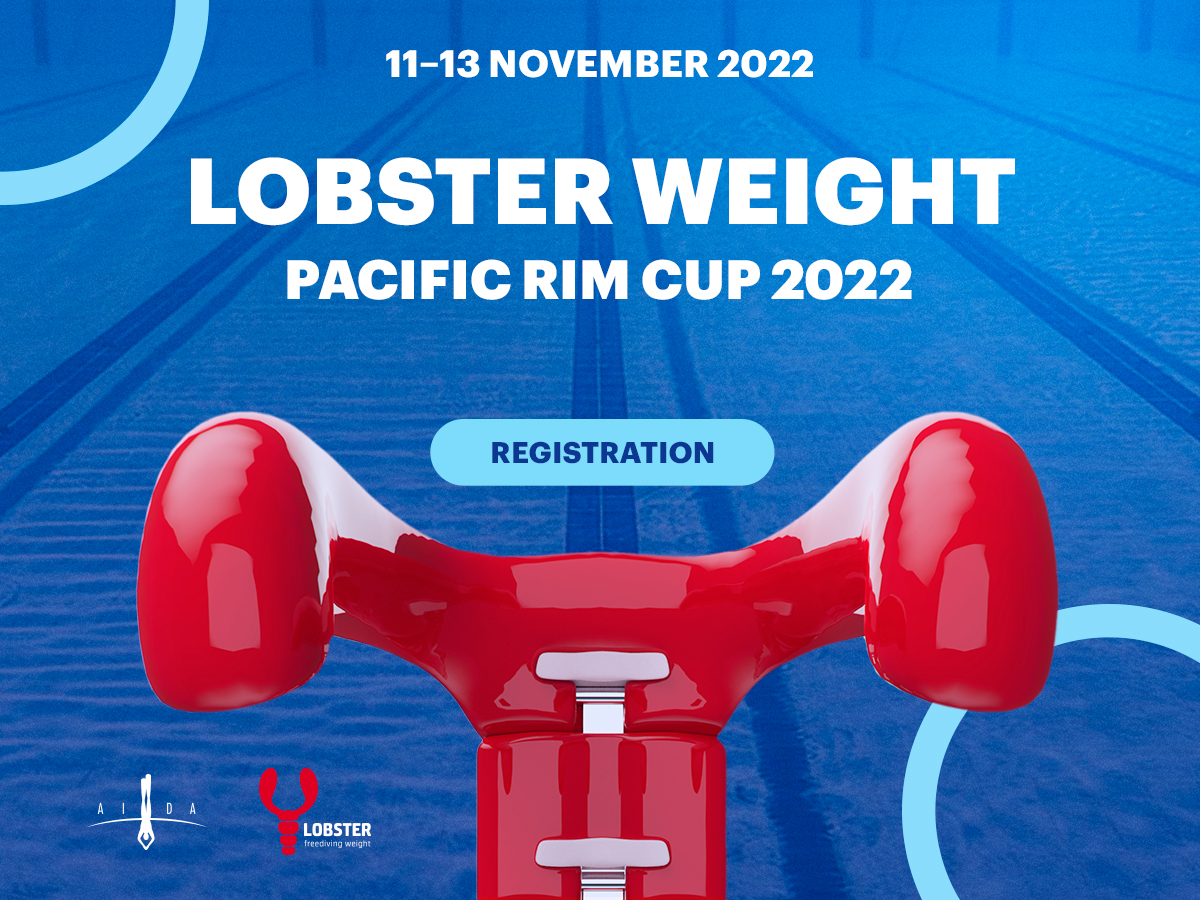 Get ready for one of the biggest indoor freediving tournaments in the world, three days of non-stop action.
From the 11th of November to the 13th of November 2022, straight from Taichung, Taiwan! The Pacific Rim Cup will be in full gear from Taichung North District Civic Sport Center, and we are proud to announce our participation in the tournament.
160 free-divers are expected to take part in this HUGE event, and we could not be more excited for the exposure and the love pool freediving is going to get. 
This great sport evolves and grows at the highest speed, tournaments like this are just a proof of that.
PRC 2022 includes STA, DNF, DYN, and DYNB disciplines, which will be judged under AIDA Rules & Regulations. The results will be registered into the AIDA ranking system, as well.
All the spots were sold out in 60 minutes, that's how much anticipation and hype was and still is behind this championship.
A MUST-WATCH EVENT!
For all the athletes that are going to compete, beyond the thrill of showcasing your new personal records, and of course the new World Records that are expected to be broken, there is one more thing to be excited about, and that's where Lobster Weight comes into play. 
In collaboration with the Taiwan Freediving Development Association, we will reward the podium for each of these 3 disciplines (DNF, DYN, DYNB) with a Lobster Weight branded price. 
Both women's and men's categories will be rewarded:
- 1st place - Lobster Weight Certificate in the amount of 100 euros;
- 2nd place - Lobster Weight Certificate in the amount of 75 euros;
- 3rd place -  Lobster Weight Towel;
Make sure to attend the event, again Taiwan, Taichung North District Civic Sports Center is THE place to be, on the 11th - 13th of November 2022.
Good luck to all the participants and don't forget to dive like no other.