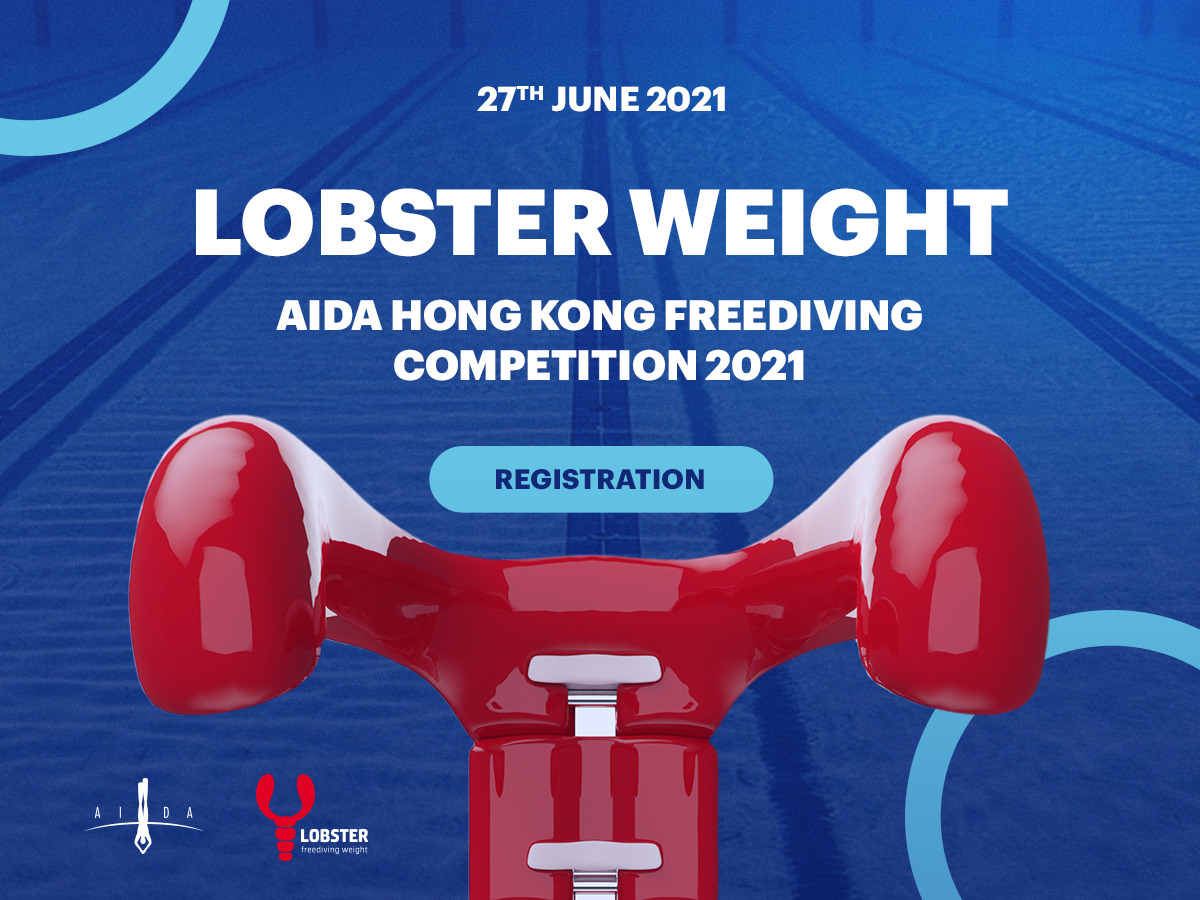 After one year of break organizers of AIDA Hong Kong Freediving Competition are happy to announce it is back to the town in 2021 which will take place on June 27.
Despite the pandemy situation Hong Kong freedivers never stopped training so they focused on pool performance. 
This year, athletes will have the opportunity to  compete in 2 popular disciplines: STA and DYN in a beautiful and quiet 25m outdoor swimming pool.
This year about 20 people, the support team, judges and assistants, will ensure the athletes compete in a safe, fair and comfortable environment. 
The organizer of the event is president of Hong Kong  freediving association, our friend and Lobster Weight user, Chris Cheung! 
Chris wrote us: 
" I would like to thank our sponsor Lobster weight for supporting our event and making this event more popular in the freediving community.
All space of registration has been taken within 15 mins after starting the registration. We are so happy to see that the freediving sport has grown rapidly in Hong Kong, and let's see how many national records will be set in the upcoming competition! Cheers!"
Lobster Weight wishes all the participants to set their best results and the event to be held in conformity of the set pans! Good luck , guys! 🙂