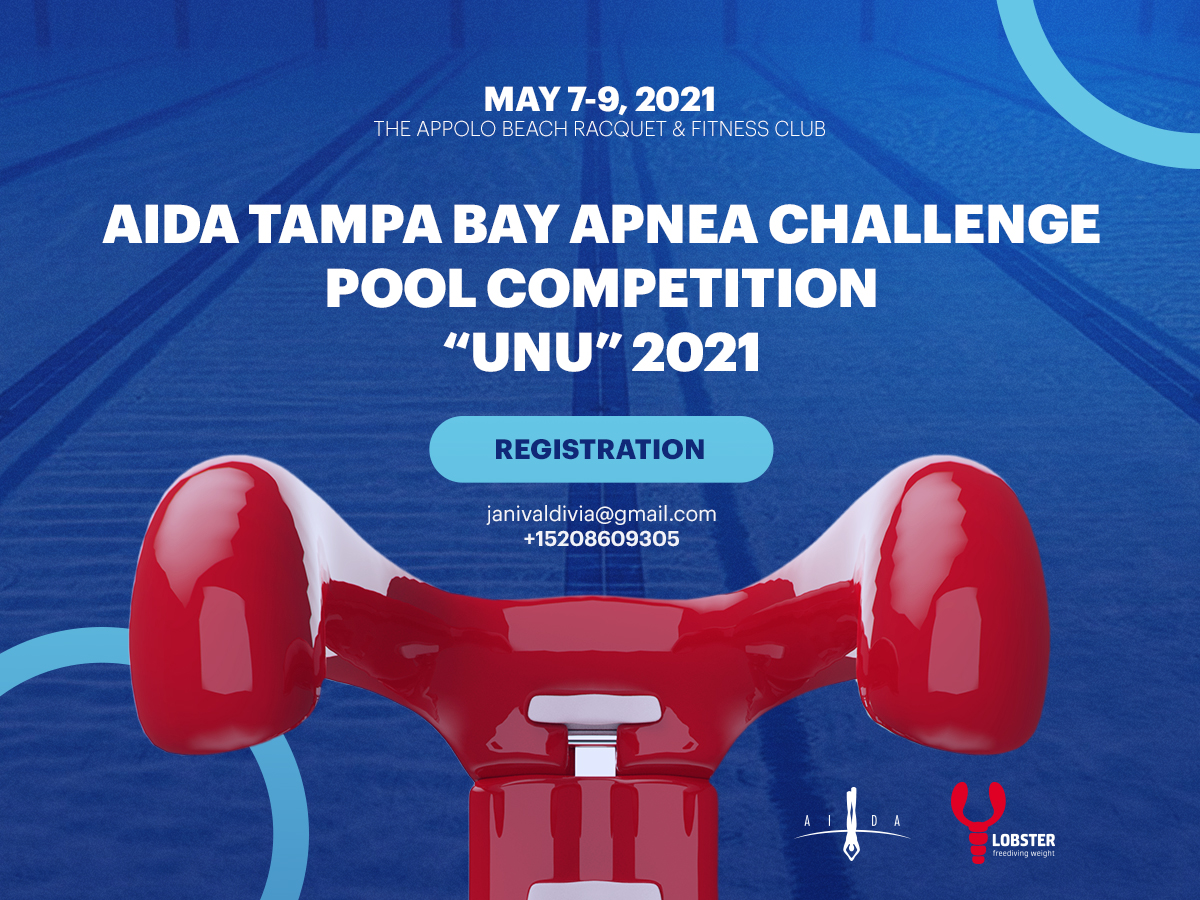 For the first time in the USA a pool competition is going to be held under CMAS rules. The US Freediving Federation (CMAS) and USA Freediving (AIDA) are collaborating to make this historic event possible for the freediving community at large.  
We are talking about AIDA Tampa Bay Apnea Challenge 2021 which will be held on May 8-9 in Apollo Beach, Florida. 
Lobster Weight is taking part in this event as well! Freedivers will compete in 4 disciplines: STA DNF DYN DYNB and the best freedivers will get certificates from Lobster Weight.
The event is organized by our friend Dr. Jan Valdivia, who is passionate about freediving so much that became President в AIDA PERU as well as the owner and founder of UNU Freediving.