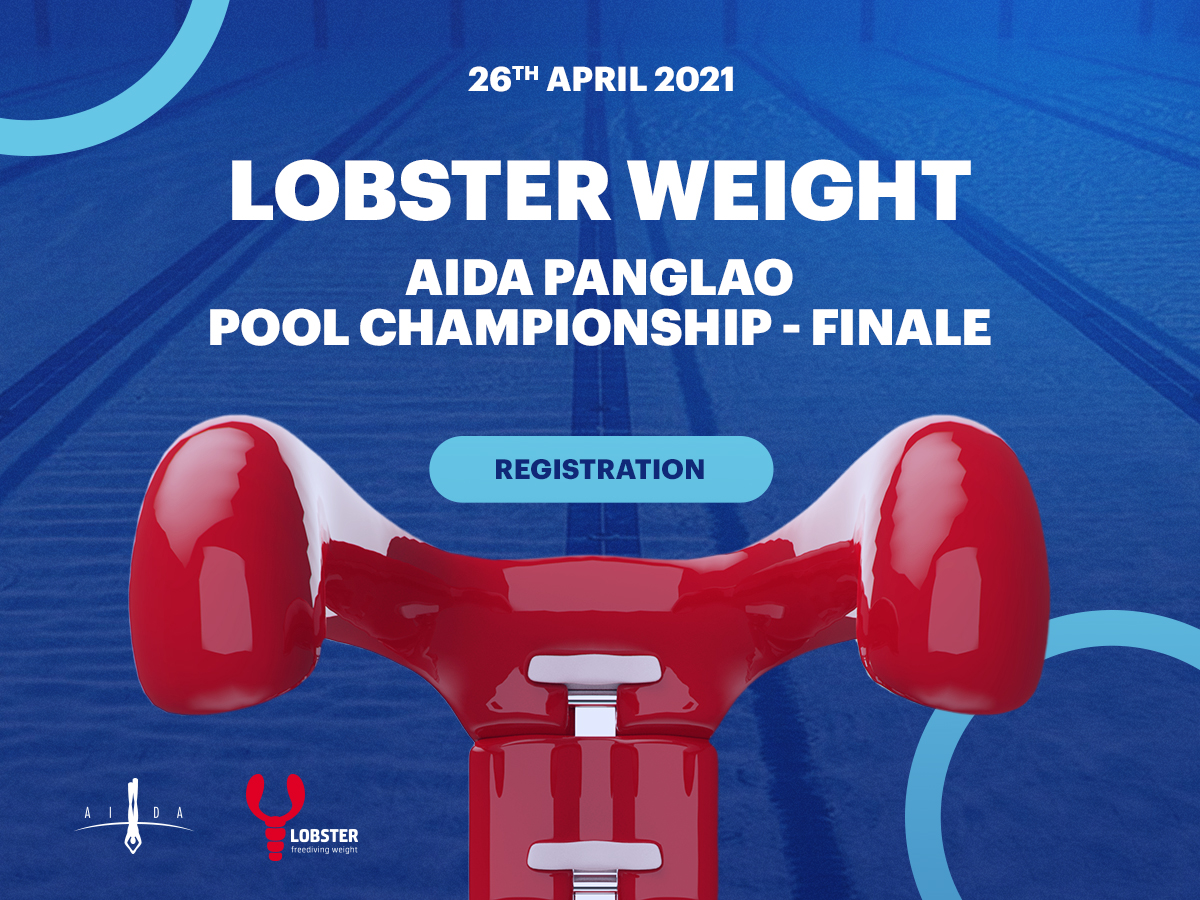 The next event Lobster Freediving Weight is going to sponsor is AIDA Panglao Pool Championship - FINALE, which will be held on April 26-28 in Panglao, Philippines. After a total of 18 competition days it is time to find out who are the pool champions of Panglao.
The best athletes will compete in 4 disciplines: STA DNF DYN DYNB and Lobster Freediving Weight will prize the best of them!
The original idea about the competition was to give the freedivers based in Panglao something to do during the quarantine in the Philippines, and to have goals to train towards. Since then, the competition has been expanded to welcome athletes from all over the country.
AIDA Panglao Pool Championship is organized by Freedive Panglao and Freedive SuperHOME with support from the Municipality of Panglao and namely by John Folkvord and Qing Lu, who have already got their Lobster Freediving Weights and enjoy practicing in them as both are practicing freedivers.
John Folkvord @johnfolkvord  from Freedive Panglao is Norwegian Record Holder in the discipline of Free Immersion, an AIDA Instructor trainer and Judge from Norway. He has been working with freediving full time in the Philippines since 2013. John has been responsible for judging and mostly for organizing the athletes during the championship.
Qing Lu (Oliver) @oliver_luqing from Freedive SuperHOME is an AIDA Master instructor from China. He has been teaching freediving since 2017. Oliver has mostly been responsible for safety during the championship. He has also joined as an athlete, with best result being 217m DYNB (set using Lobster neck weight).