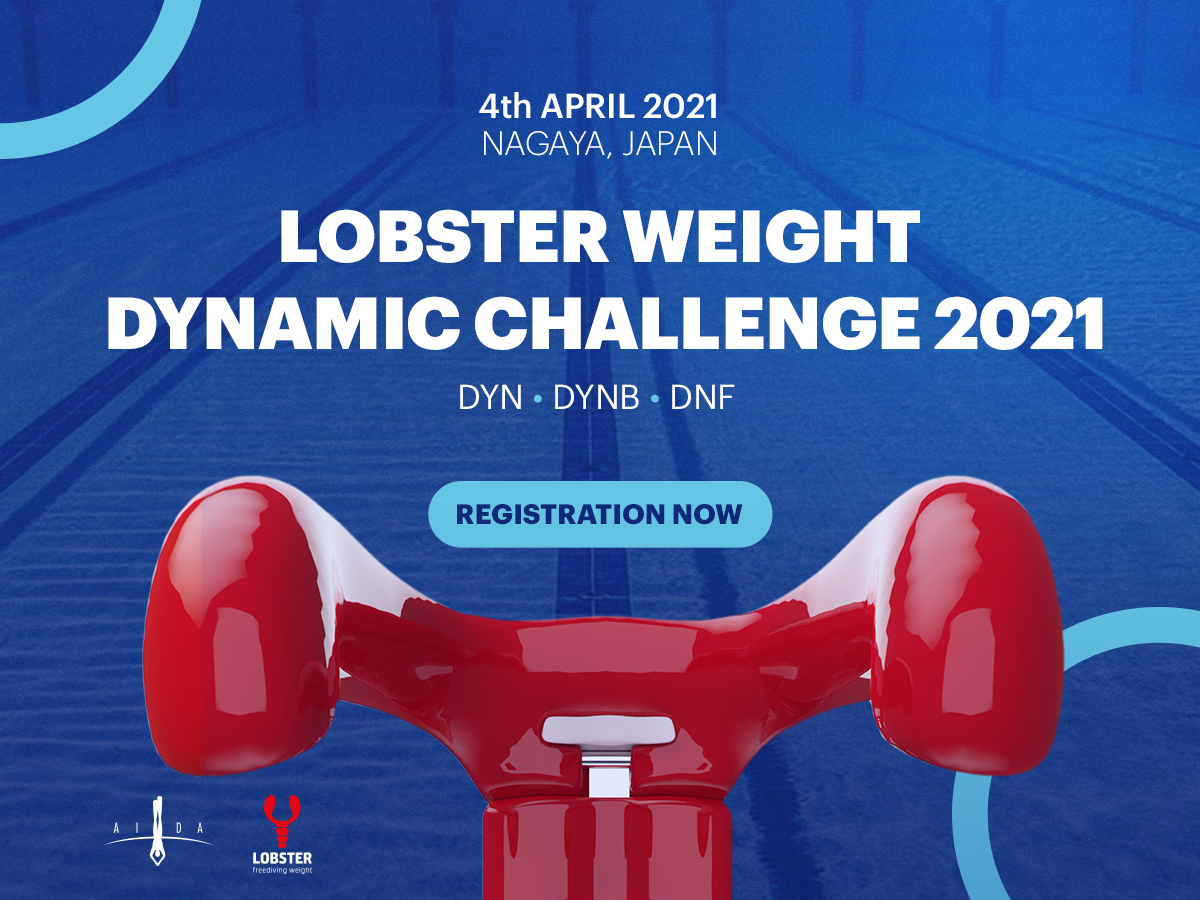 Freediving events are going on despite the Covid restrictions and Lobster Weight is going on supporting and contributing them!
On April 2021 about 15 best athletes will compete in the following disciplines: DNF DYN DYNB.
The event will take place in Japan, Nagoya, being organized by our friend Shinya Oi.
Thus, the athlete with the best performance will get one Lobster Weight full set.
We are looking forward to this event together with the participants!
Stay tuned! 🙂