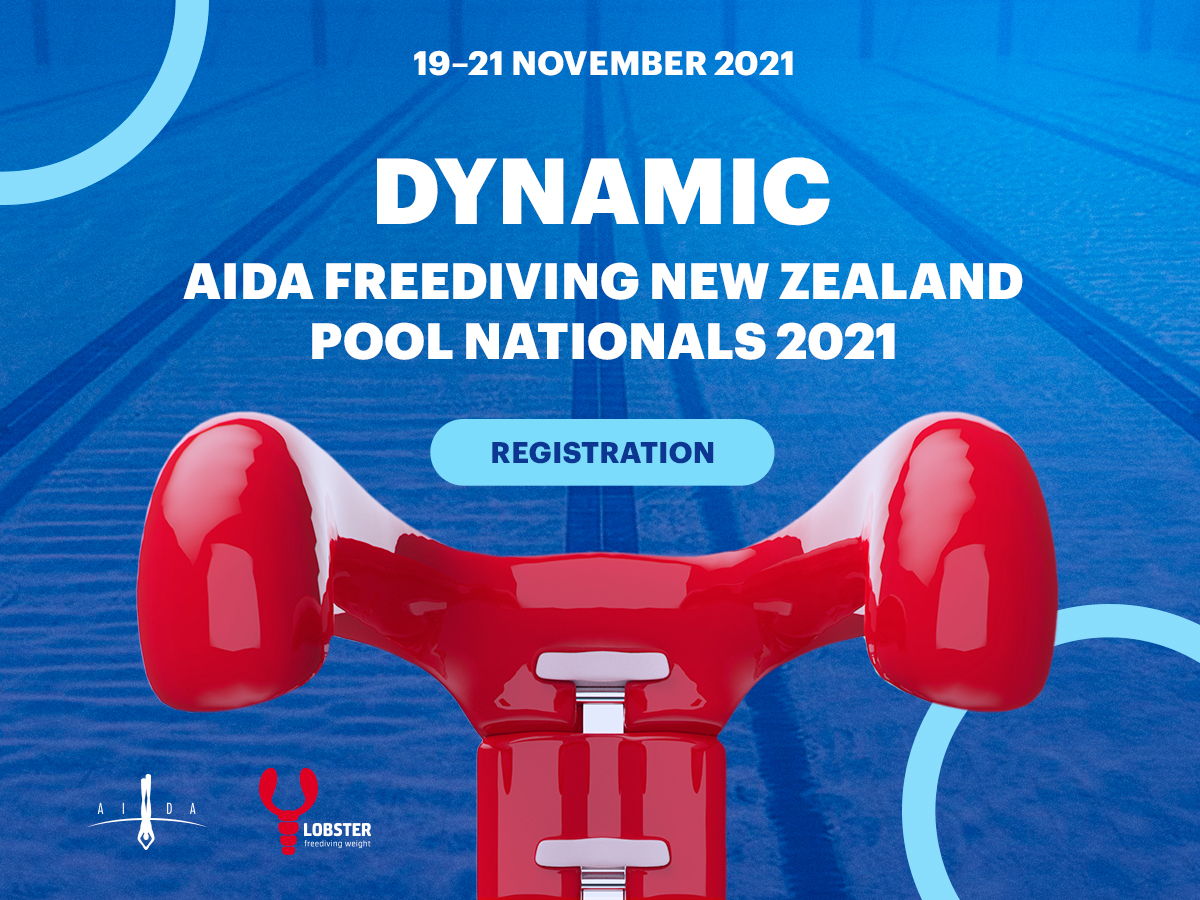 Lobster Neck Weight continues his sponsorship trip and this time we sponsor AIDA Freediving New Zealand Pool Nationals 2021
Beginners have an excellent opportunity to try themselves in competitive freediving and professional freedivers can set their improved results.

The results of the athletes registered with AIDA will be included in the international ranking. An athlete can start in three pool disciplines to choose from (STA, DNF, DYN and DYNb).

We are looking forward to this event together with the participants!
Stay tuned! 🙂