The unique Lobster Weight System for freedivers was presented on the 25-th annual International Exposition of freediving equipment "Eudi Show", which took place at Bologna, Italy, on 3 to 5 march of 2017.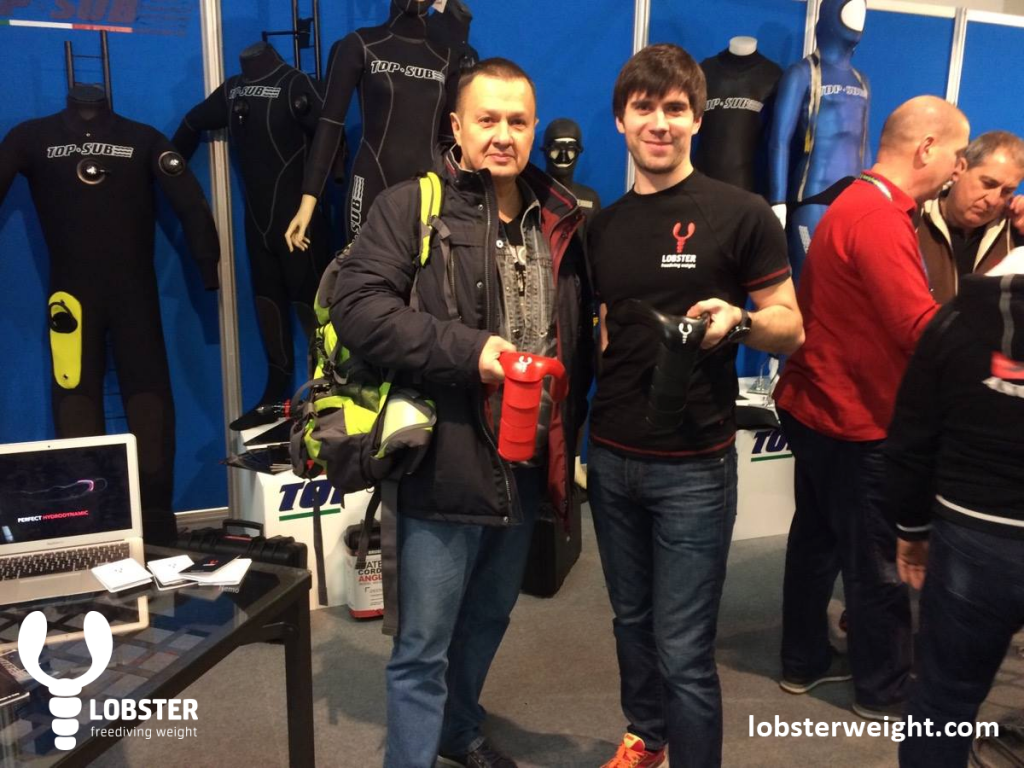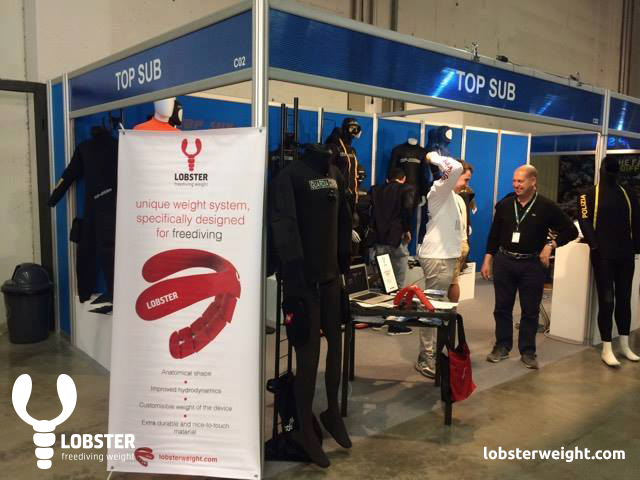 It was possible thanks to our official authorized dealer in Italy – TOP SUB, who helped promote our product on the international market. TOP SUB is an Italian company that provides a vast amount of freediving equipment. And now their gamma of product has been supplemented with our Lobsters.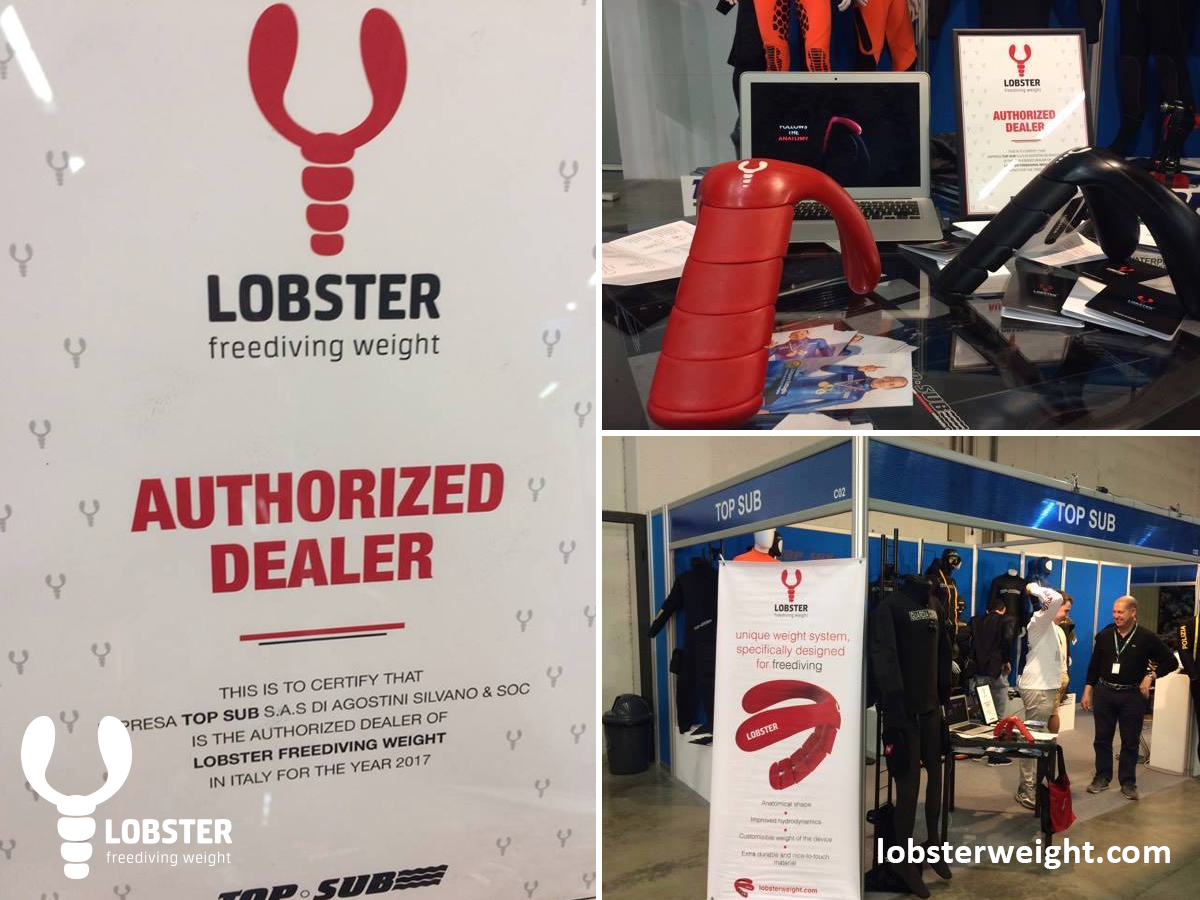 The Lobster Weight System aroused great interest, over 20 people that ordered the Lobster on the Expo, got a 10% discount. Furthermore, the Lobster Weight System will be used by champions and freediving trainers of Apnoe Acadey from Italy.