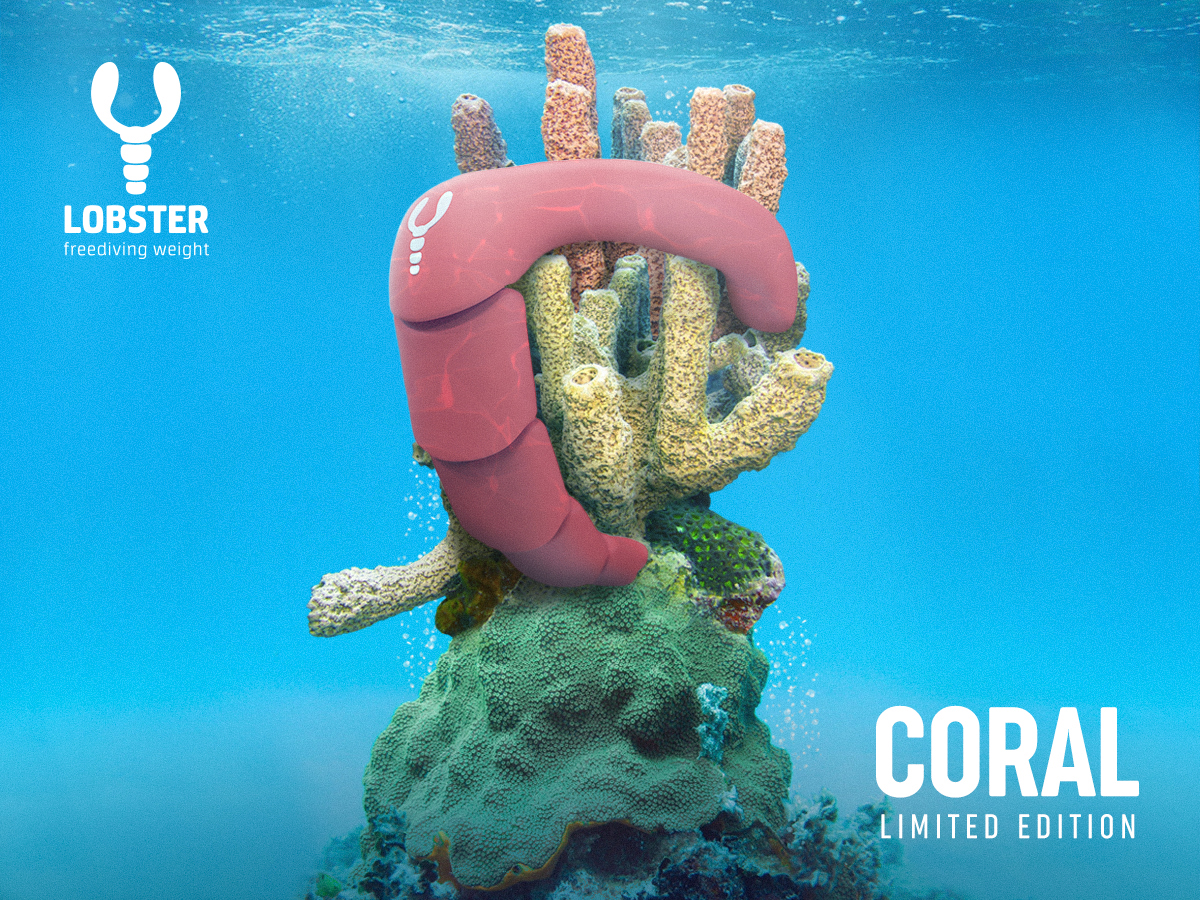 Coral reefs face the threat of extinction! One of the main reasons is plastic waste, which is the perfect surface for disease-causing microbes to attach to. Climate change, which is directly related to ocean pollution, also has a major impact on coral condition. There is very little time left, therefore we need to start acting even more efficiently.

The Lobster team decided to contribute to the fight against this global problem and released a new model of the weight system – Lobster Coral Edition. Limited edition models are available in matte coral color.

When you buy Lobster Coral Limited Edition, you will become the owner of an exclusive freediving weight system model and will contribute to the popularization of the fight against coral extinction. Part of the proceeds from the sale of Lobster Coral Limited Edition will be directed to the Coral Reef Alliance!

Lobster Limited Coral Edition is just as practical and easy to use as previous Lobster Neck Weight models. But now its goal is to become not only an indispensable tool for freedivers, but also a call-to-action for coral reef protection.

According to forecasts of scientists, a third of all corals may disappear within the next 30 years.

Coral reefs play a crucial role in the life of marine animals, being both a spawning site and a place for forage. The extinction of corals will entail the death of a huge number of diverse sea animals.

The critical role in this tragedy is played by humans. And only humans are able to stop the growing threat!