Awesome news for our @Lobsterweight community: Johanna Nordblad plunged 103 metres on Thursday, to claim the under-ice freedive record in a swimsuit, with no fins and with a Lobster spending two minutes and 42 seconds in a -7 degrees Celsius water.
45-year-old Johanna achieved the record under a 60 cm ice, in the desert around Hossa, in northern Finland, about six years after becoming the first woman to dive more than 50 metres.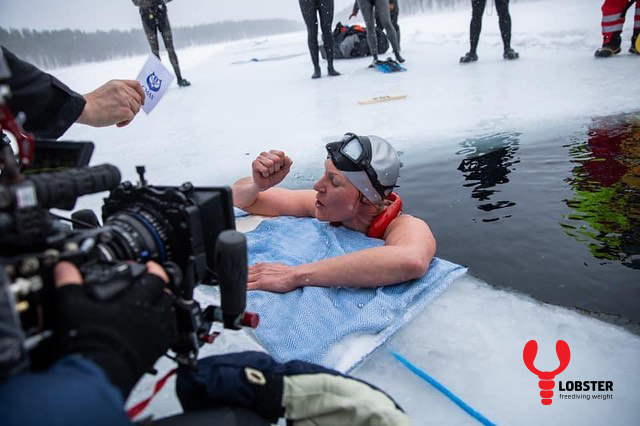 According to CMAS, Nordblad's achievement set a new world record for under-ice freediving. Johanna broke the previous women's record of 70 meters, as well as the men's record of 82 meters.
"Because we have this Corona thing, all the swimming pools are closed, I can't really train regularly, so I was much more nervous before diving (this time)", mentioned Johanna Nordblad to AFP in a phonecall.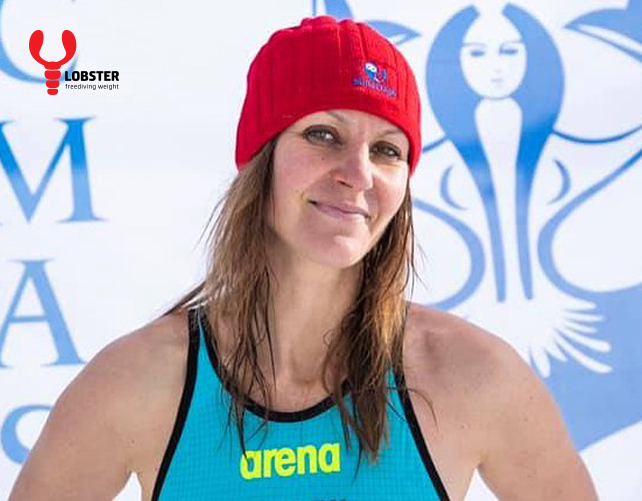 We are nothing but happy and proud to be part of this success – such a long distance covered under the ice, in a swimsuit and without fins, but still, with a Lobster Weight System😊
Thank you, Johanna for your success and for inspiring millions to dive like no other!