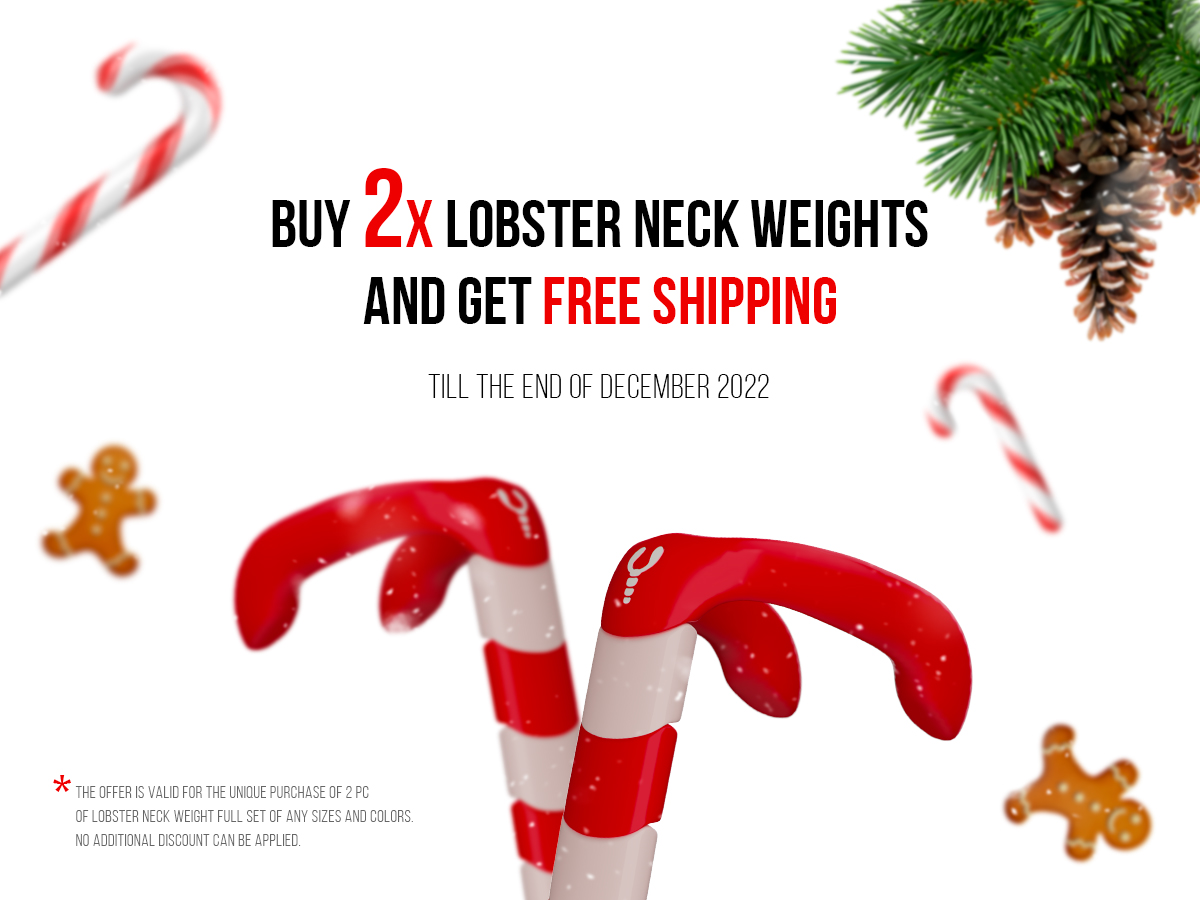 It's that time of the year once again! No, not Christmas, it's FREE SHIPPING from Lobster Weight on all orders of 2+ Full Sets, until the end of the year! Oh, and Christmas is coming as well! 
If you've been following us for a long time you know what Lobster neck weight is about. 
If you are new: welcome! WE ARE Lobster Weight and we make the best pool freediving neck weights in this DAMN UNIVERSE. 
This statement is backed by numerous national, world, and even Guinness records. Our neck weights help your dives be more efficient and effortless. We are not only making it easy for you to dive, but we also make it stylish. You have to look good at all times!
There is no better moment than now. Get your Lobster neck weight for Christmas right now and get free shipping on all orders of 2+ Lobster neck weights. You can purchase neck weights for you and your freediving buddy. You can purchase one neck weight and get the highly loved Hard Case that will protect your Lobster at all costs and make it easier to carry it around. We would recommend taking a look at Lobster XS as a choice of neck weight for beginners. Our Lobster Belt set is a huge hit as well if you practice pool freediving, spearfishing, or deep diving. You can take a look at our accessories options because we have a lot to offer: T-shirts, towels, bottles, and a lot more. All can be found on our webshop!
So, make it happen. End the year with Lobster Weight and start the new year in the pool with the best freediving neck weight!
IMPORTANT: No other discounts are available during the period of this exclusive deal. Only the standard shipping option EMS is available for free shipping!
Due to the war in Ukraine, the production and shipping of the products could take up to 8 weeks.