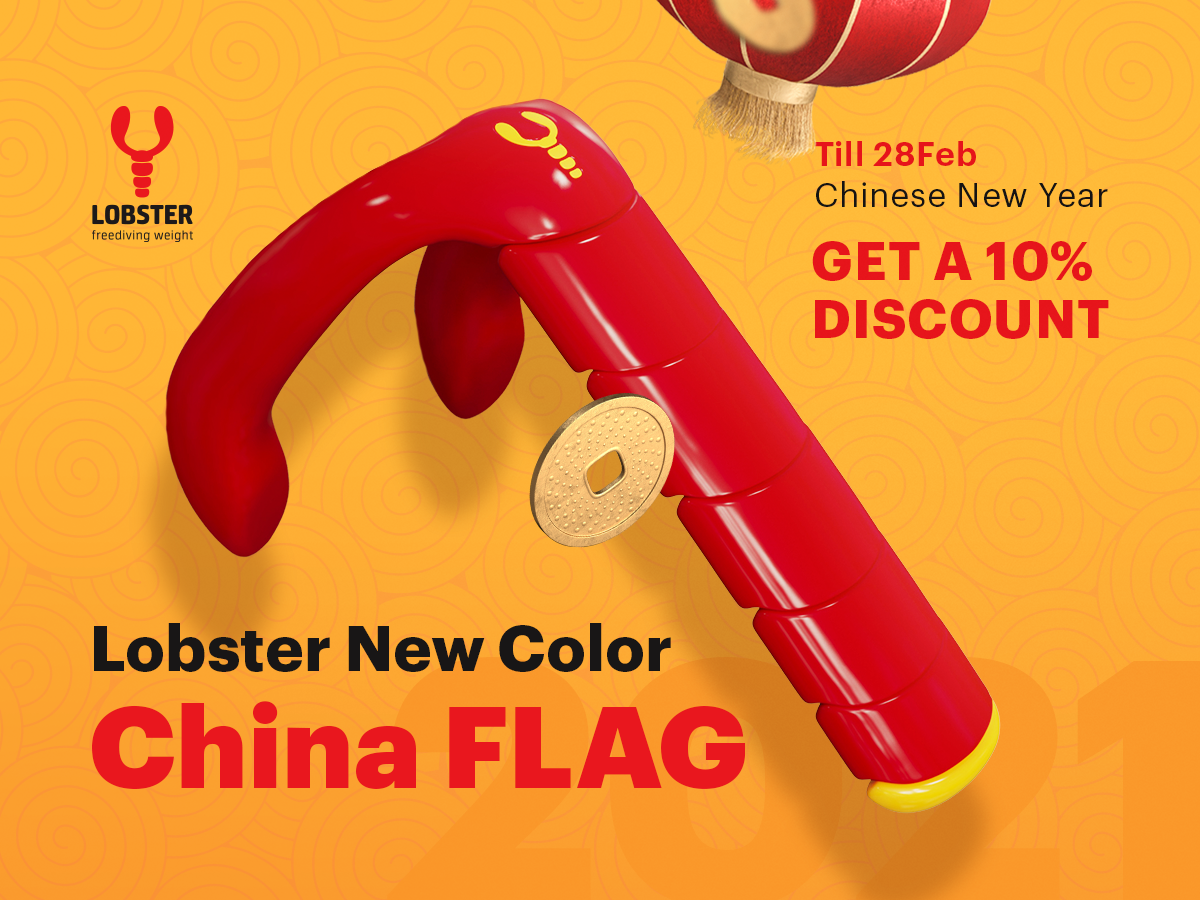 We're so excited to bring in fresh releases and celebrate a new start, as the Chinese New Year is approaching on Friday, February 12. 
While we can't predict what 2021 will have in store, we definitely have a great gift for you or your beloved ones – a brand new color Lobster China Flag.
May China Lobster bring good luck, new national and world records in the new season and help improve freediving results.
And there are a lot of them, remember Joseph Hsu and Lisa Zhang, who set DNF / MAN 105M AIDA Taiwan Record and DYNB / WOMAN 171M AIDA New Asian Record, on July 25, 2020, as well as William Joy (Ming Jin) who has recently set the DYN 300M AIDA Asia Record, on December 27, 2020.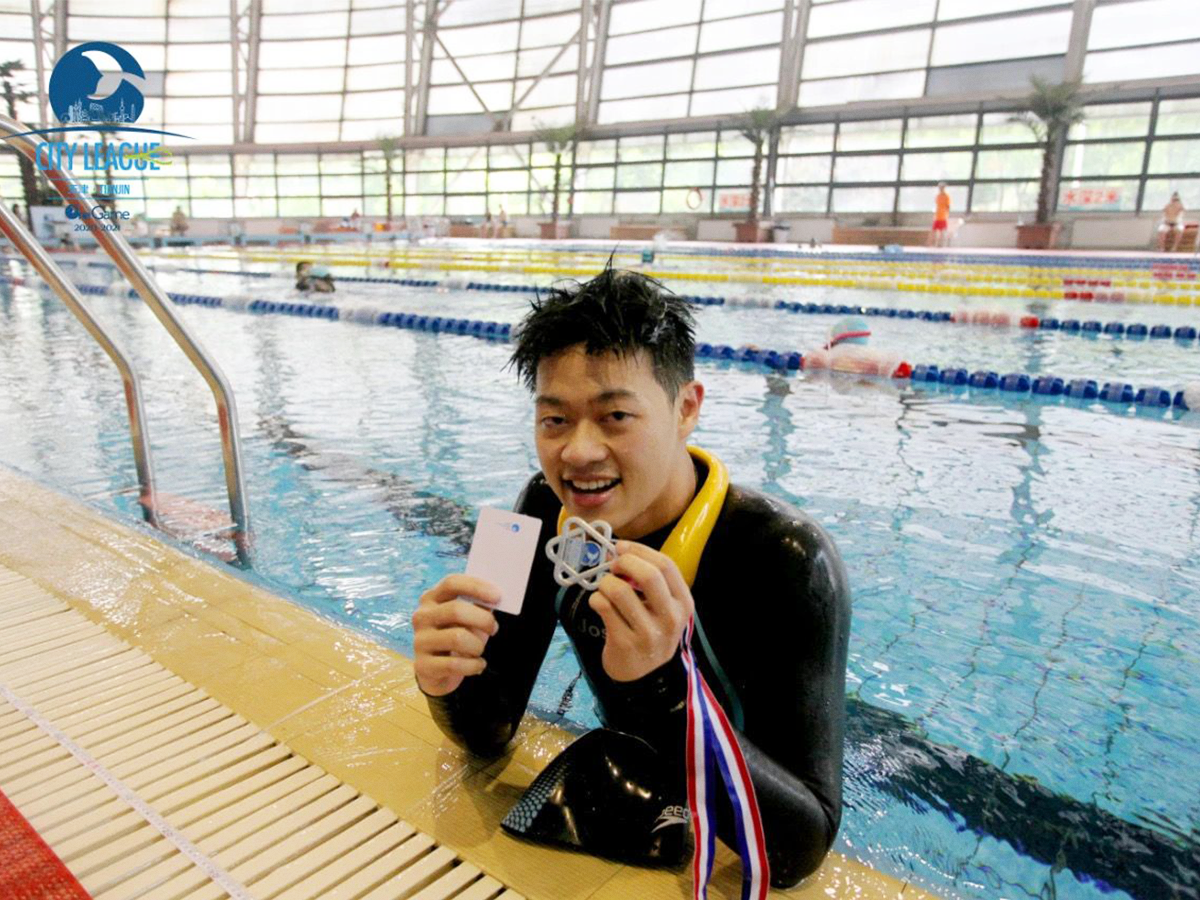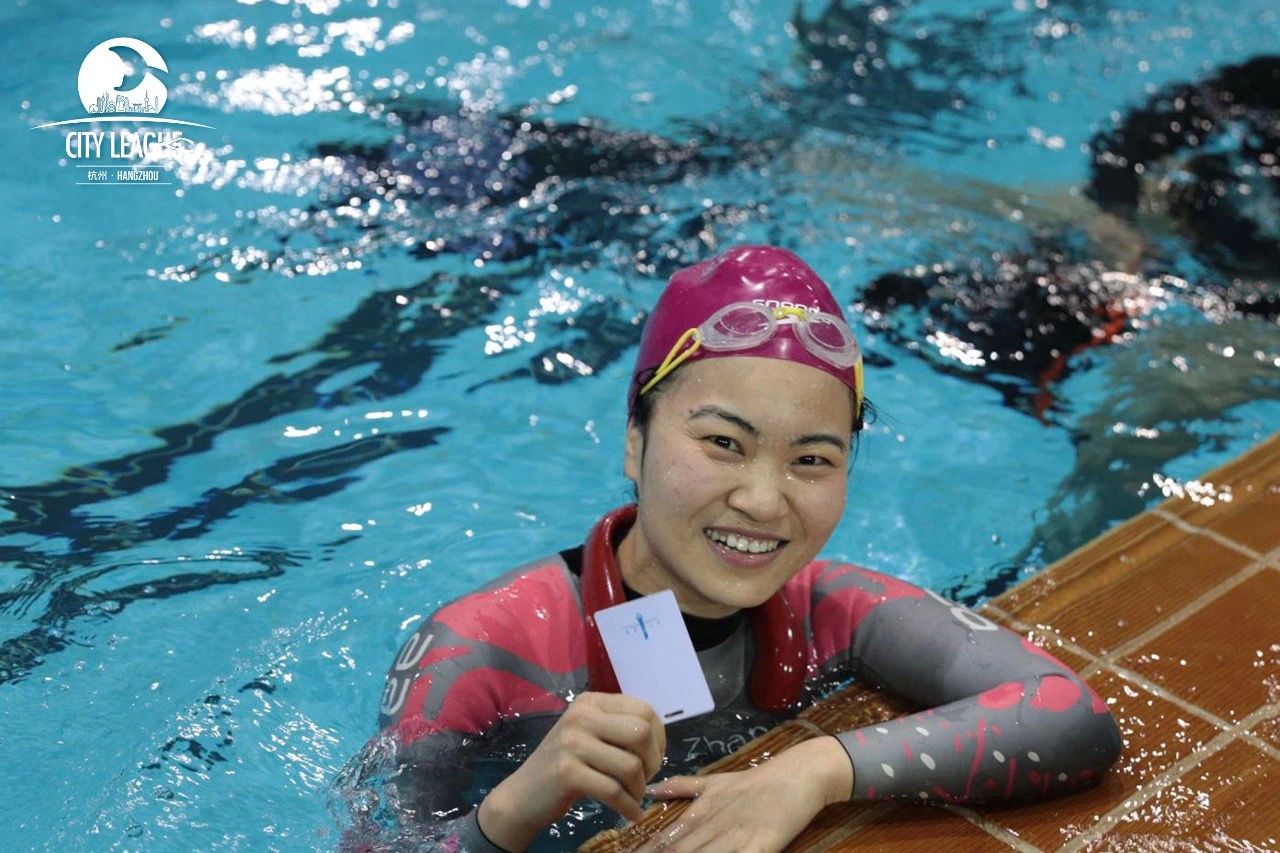 The time has come, and we are ringing in the new challenges. Let Lobster Neck Weight help you achieve the best results and make all your dreams come true.
Get a 10% discount for our new product Lobster China Flag  until the end of February and let's see what 2021 holds for us. Cheers!