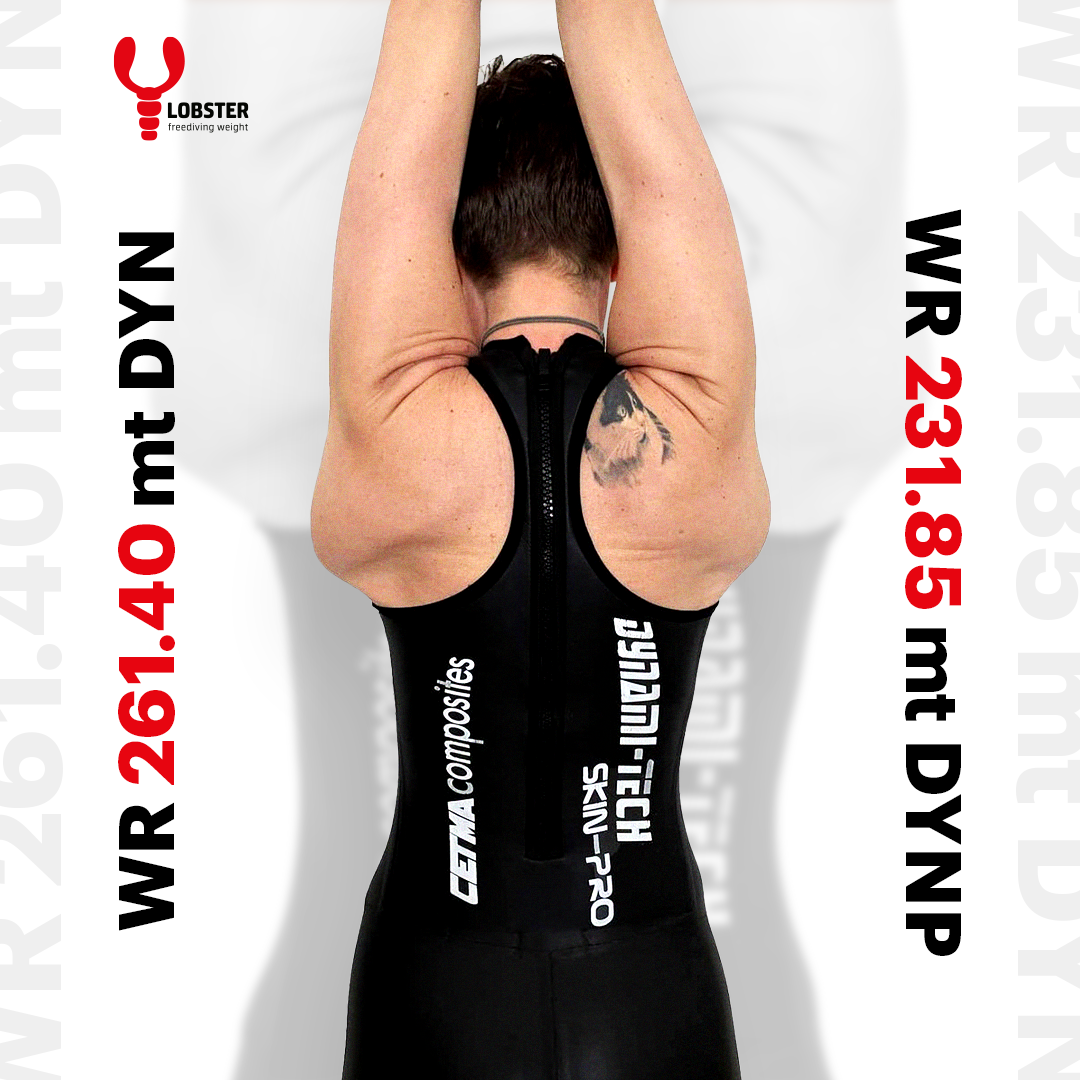 The Italian freediver Cristina Francone has set two new freediving world records of the World Confederation of Underwater Activities (CMAS), during the weekend of May 1 and 2, in Cagliari.
We know and follow Cristina from the very beginning of Lobster history. She always is open-minded and supportive to us and it is so great, when you can cooperate productively with a TOP athlete. In 2020 she already set an Italian record of apnea with dynamics (DYNP) with the distance of 225 m. 
This year, on May 1, Cristina made a formidable record of 261.40 meters (time 2min 58sec) in the dynamic apnea with monofin in a 50-meter pool, exceeding the previous world record of the Italian Alessia Zecchini of 253 meters in June 2019.
Later, on May 2, Cristina Francone achieved her second world record, this time in the dynamic modality with bifins, also in a 50-meter pool. She completed a distance of 231.85 meters, in a very short time of 3min 02 sec,  surpassing the 230, 05 meters performed by the Croatian Mirela Kardašević at the end of March, 2021.
An impressive achievement and an extraordinary growth path for Cristina! Our congratulations and warm wishes! 
We are proud that passionate freedivers are using Lobster weights to improve their skills with determination and a lot of commitment. We will do our best to support you and to create new best freediving products to make your dives better than ever before.