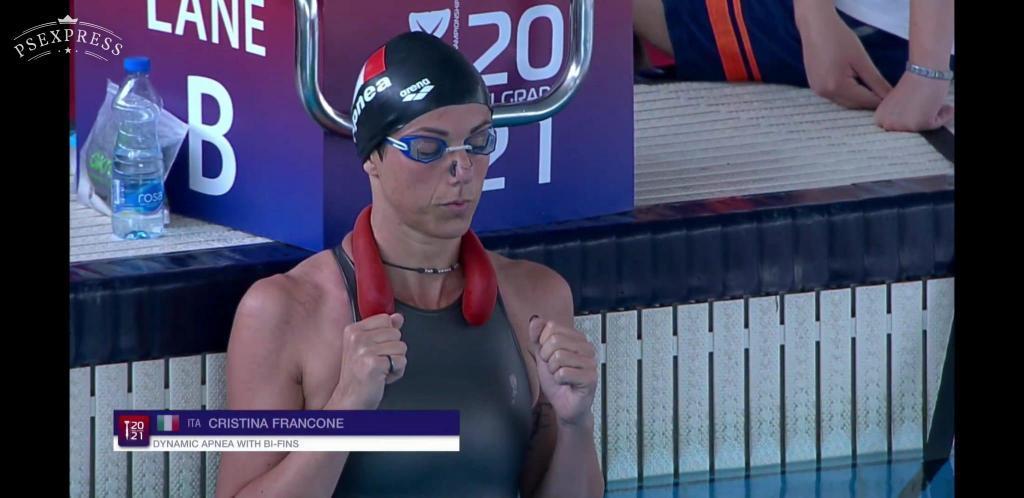 We are happy to render our congratulations to Cristina Francone who set a new CMAS freediving World Record dynamic with bifins using Lobster Neck Weight!
That was a perfect race, challenging and hard-fought ... everything an athlete can hope for to make a dream come true!
Good job, Cristina! We are so proud of you! We wish you always to be the first!