Lobster is going to EUDI 2020 Bologna.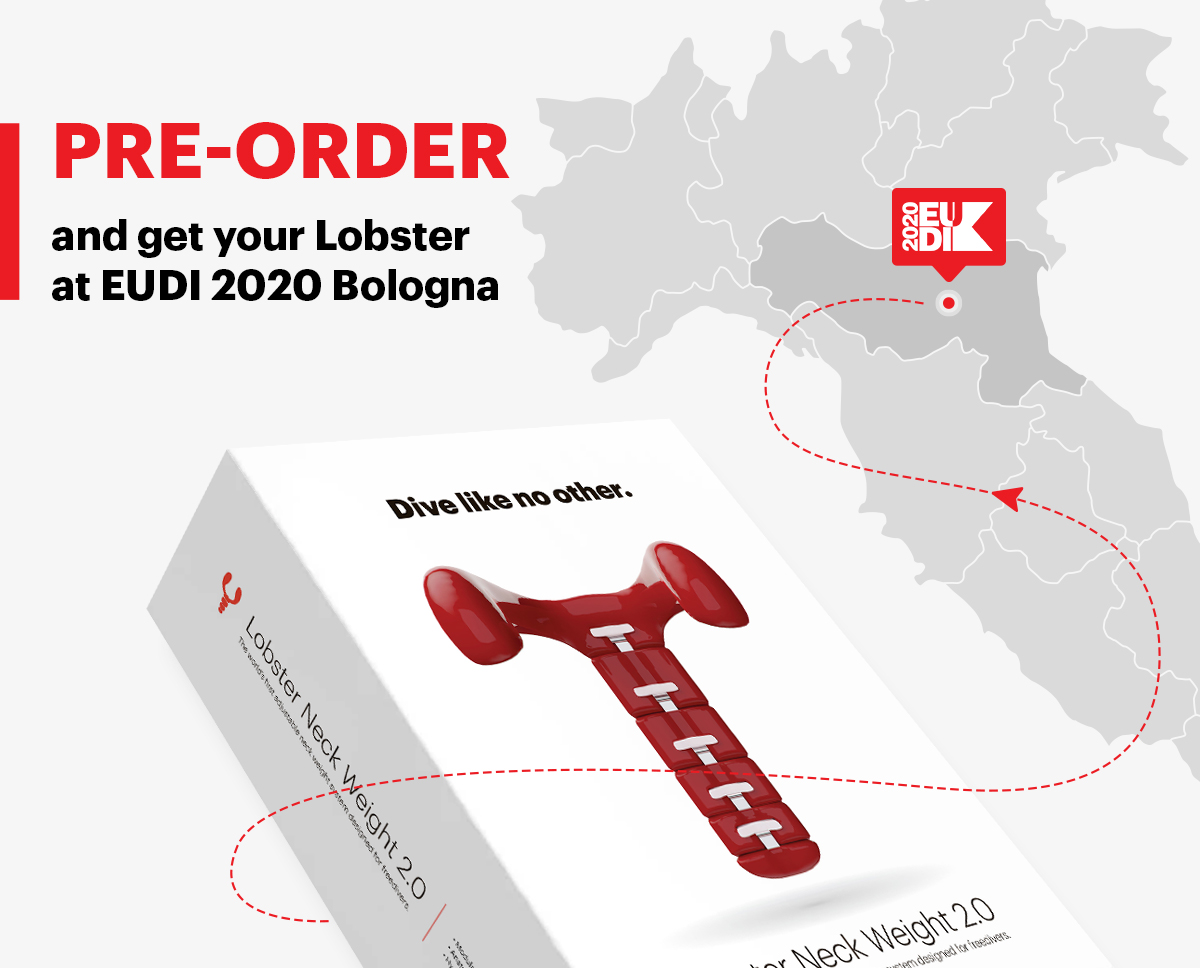 EUDI 2020 Bologna is the largest dive exhibition in Europe. It will take place from the 28th of February to the 1st of March.
You can find us at the booth A84 in the center of the Apnea Village on the left of the "Palco Maiorca". We are waiting for you to check out the famous Lobsters and our brand new product - Lobster Belt Weight.
Special offer for guests and exhibitors - pre-order and get your Lobster at Lobster Neck Weight stand at the exhibition EUDI 2020 Bologna. 
To place the order please contact us via Facebook or e-mail [email protected] 
See you at the exhibition! Have a smooth diving!