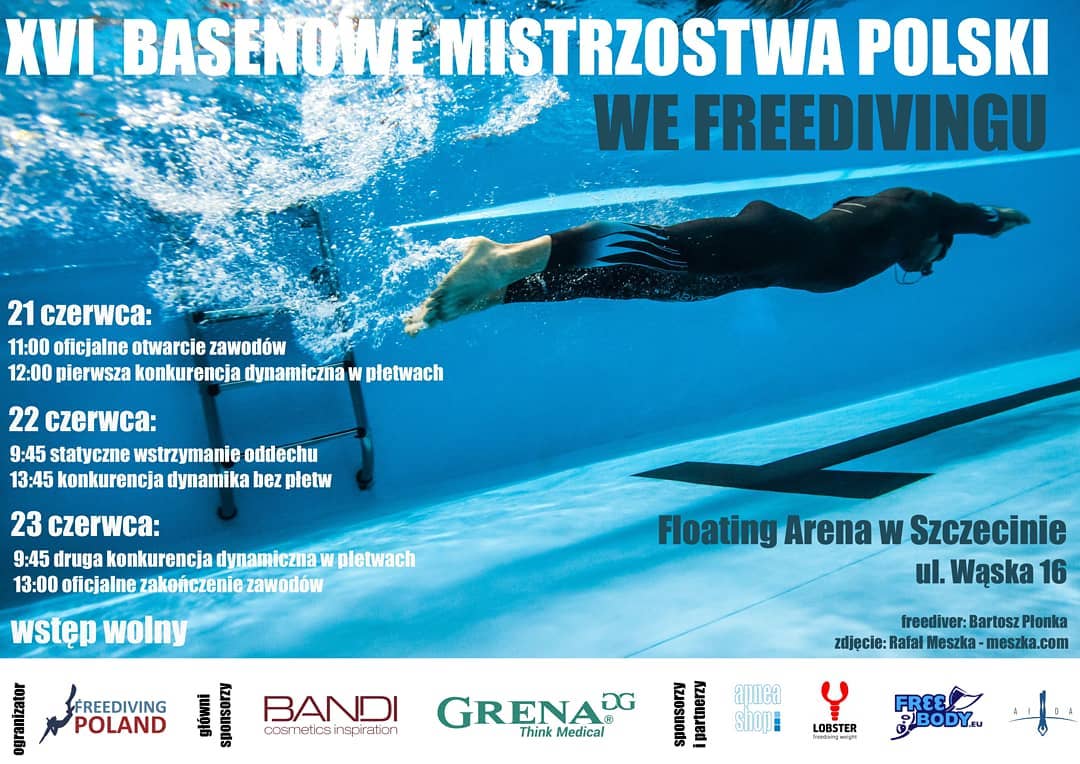 Lobster is going to the XVI Polish Freediving Pool Championships will take place on June 21st - 23rd 2019 at the Floating Arena swimming pool in Szczecin.

The competition will be held in accordance with the AIDA Rules. Athletes will compete in the following disciplines:

• Dynamic with Fins (DYN)
• Dynamic with Bi-Fins (DYN Bi-fins)
• Dynamic without Fins (DNF)
• Static Apnea

The DYN/DYN Bi-Fins sessions will take place on Friday/Sunday at the 50 m pool. The Static and DNF sessions will be held on Saturday, at the 25 m pool. In the dynamic sessions athletes will be starting on 5 (or more) lines simultaneously (intervals between OT's: 8 minutes), in static session athletes will be starting in 5 zones in a given time (intervals between OT's: 12 minutes).