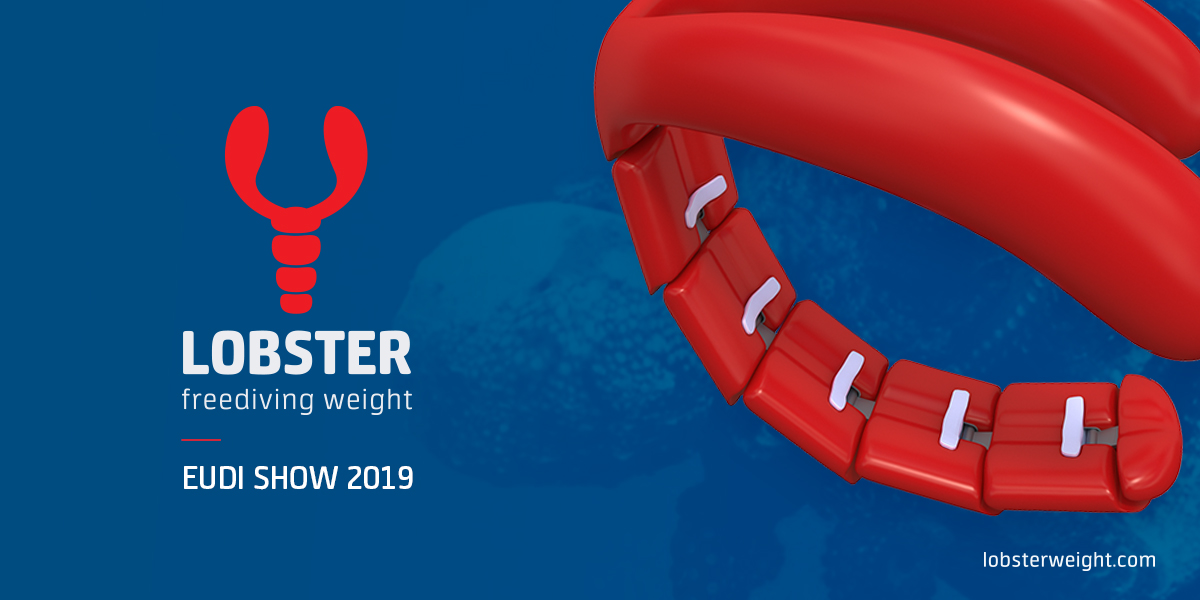 Lobster Freediving Weight representatives visited the largest international exhibition in Italy dedicated to diving — EUDI SHOW 2019.
The event was held from 1 to 3 March 2019 in Bologna, Italy.
The exhibition featured the latest developments in the field of diving: gear, equipment, diving centers services and a lot more.

The Lobster Freediving Weight team attended the EUDI SHOW 2019 exhibition in order to get acquainted with the latest diving products and services, as well as to exchange best practices with manufacturers from different countries.

EUDI SHOW 2019 is the most important European exhibition event completely devoted to the world of diving. A wide range of products and services for sailing, diving and sea sports are displayed in the framework of this annual exhibition.