If you have long wanted to buy the Lobster Neck Weight freediving weight system, it's high time to do it. Why? First, the well-liked holiday, Halloween, is coming! Isn't it a splendid occasion for a long-desired purchase, for yourself or your closed one? Moreover, Halloween is a holiday of souvenirs and decorations, and the most valuable decoration for a true freediver will undoubtedly be the Lobster Neck Weight. On top of that, we have prepared for you a discount system: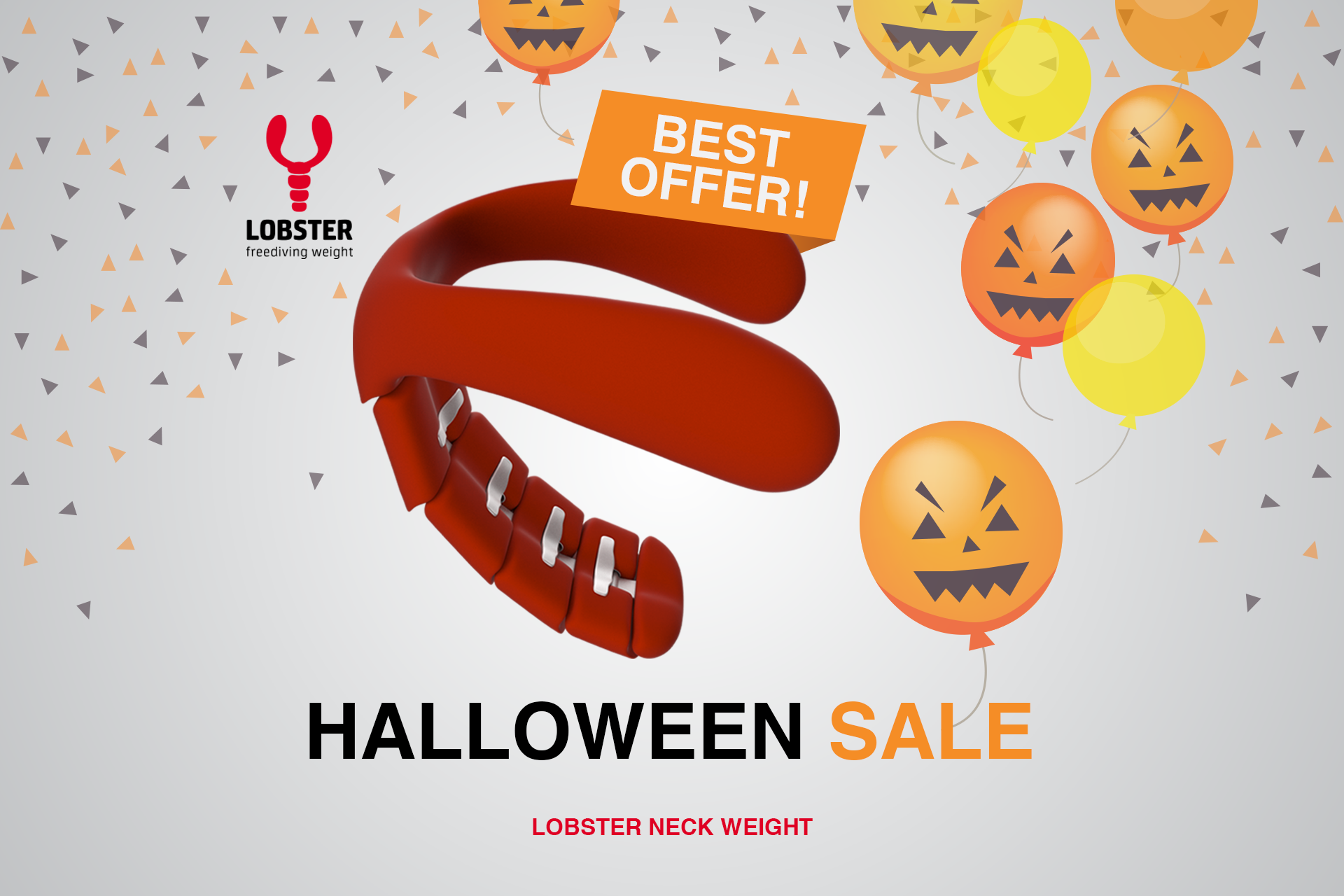 - Fullset Lobster (large / medium / small) can be purchased at 7% off;
- Lobster base is now available at 6% discount;
- And finally, Lobster mini can be bought at 5% off.
Lobster Neck Weight has already been praised by thousands of freediving athletes and scuba diving amateurs throughout the world. The time has come for you to buy some high-quality and indispensable freediving gear. Don't miss your chance to get wants and needs met!