For anyone, who wants to buy Lobster Neck Weight, we have prepared a system of discounts, which operates according to the principle:
"Order more – pay less"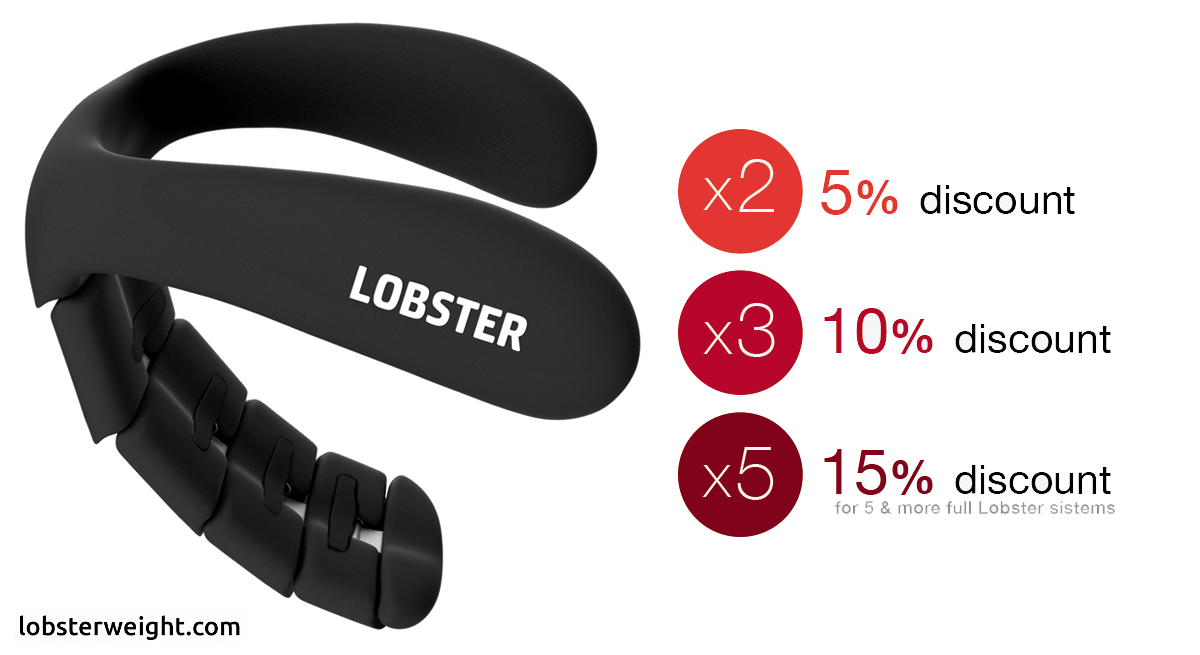 Thus, each person, ordering two sets of all the weights included in Lobster Neck Weight system, will get a discount of 5%.
An order for three kits, which include all the weights, provides a 10% discount. If you need 5 or more kits with all the weights, the discount rises to 15%.
If you are interested in a large batch of Lobster Neck Weight – 10 pieces and more – contact us via info@lobsterweight.com. We will discuss with you the details of the transaction and the amount of the discount.
We remind you that an online store operates on the site, where you may order the Lobster Neck Weight in the required set, as well as additional weights-segments. Currently Lobster Neck Weight is available for order only in black.